How to set up SPOND ICE (In Case of Emergency) details on an Android phone
 Open the Spond app. Click on the 'Groups' (2 people) icon,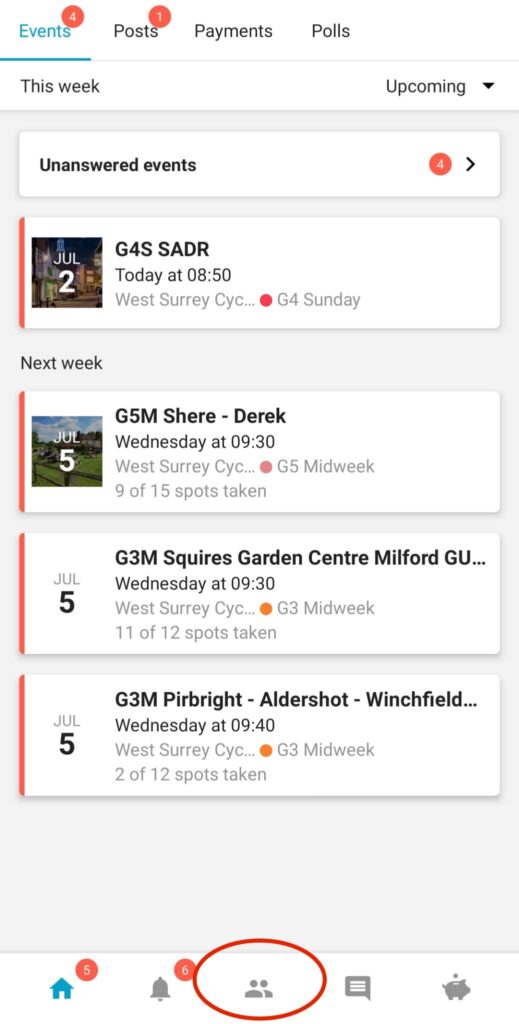 2). Tap on West Surrey Cycling Club icon on the Groups screen.
3).
On the next screen tap on 'xxx Members ' at the top left of the screen.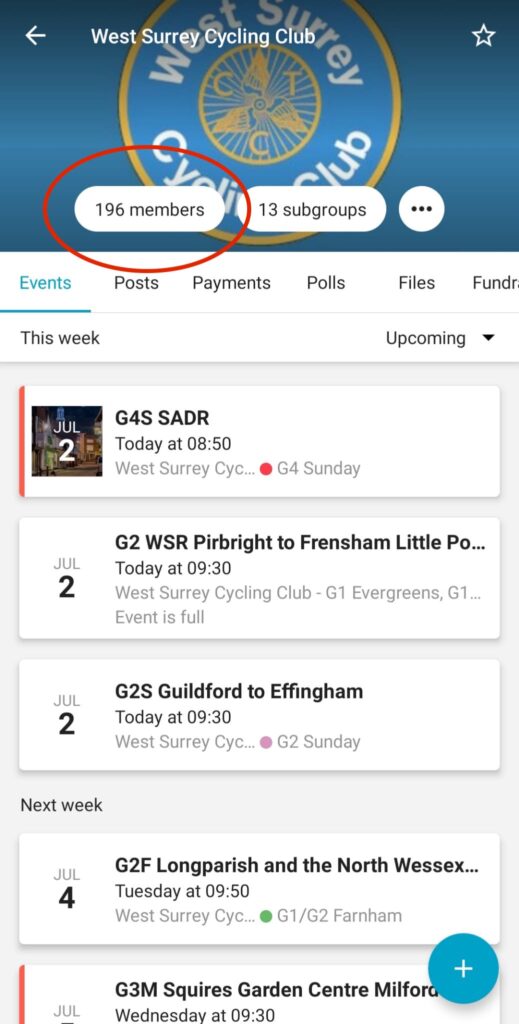 4). This brings up a list of all club members who use Spond. Scroll down and find your name.

5).  Tap on your name, scroll down and emergency contact details can be added/amended by clicking the pen icon.