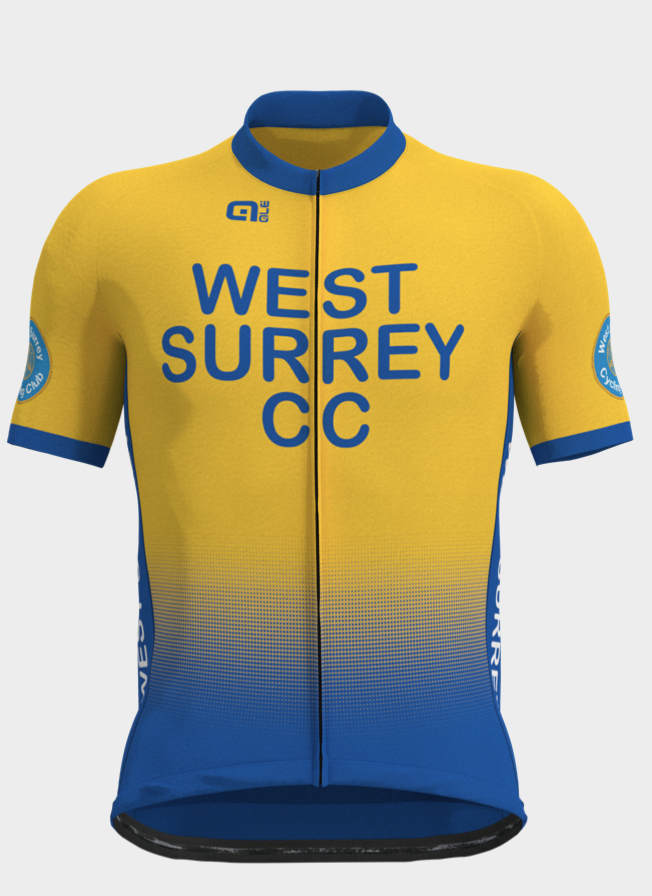 WSCC Clothing
We now have a number of items of the new clothing range in stock for purchase.  The are held by Derek Ridyard, please contact him (chair@westsurreyctc.co.uk , or 07711 873924) if you would like to purchase some of our new kit.
Women's short sleeve jersey £45.00
Men's short sleeve jersey £45.00
Long sleeve jersey £55.25
Gilet £50.40
Each of the above is available in different sizes.  If you are interested in buying, please let me know and I can advise on availability, sizes and payment arrangements (direct to the club's bank account).
If you have any questions (e.g. sizing) please feel free to contact Derek, or ask around the many members who already have the new kit.