After a spate of bad weather Wednesdays, here at last was some real spring weather. Spring flowers, sunshine and warmth! Our 55 mile ride (2,300ft of climbing), planned and led by Bob(by), took us from Pirbright to Farnborough – Church Crookham (coffee) – Odiham – Froyle – Binstead – Churt (lunch) – Tilford (ice creams!) – Runfold and back to Pirbright.
Here are a few shots from the ride.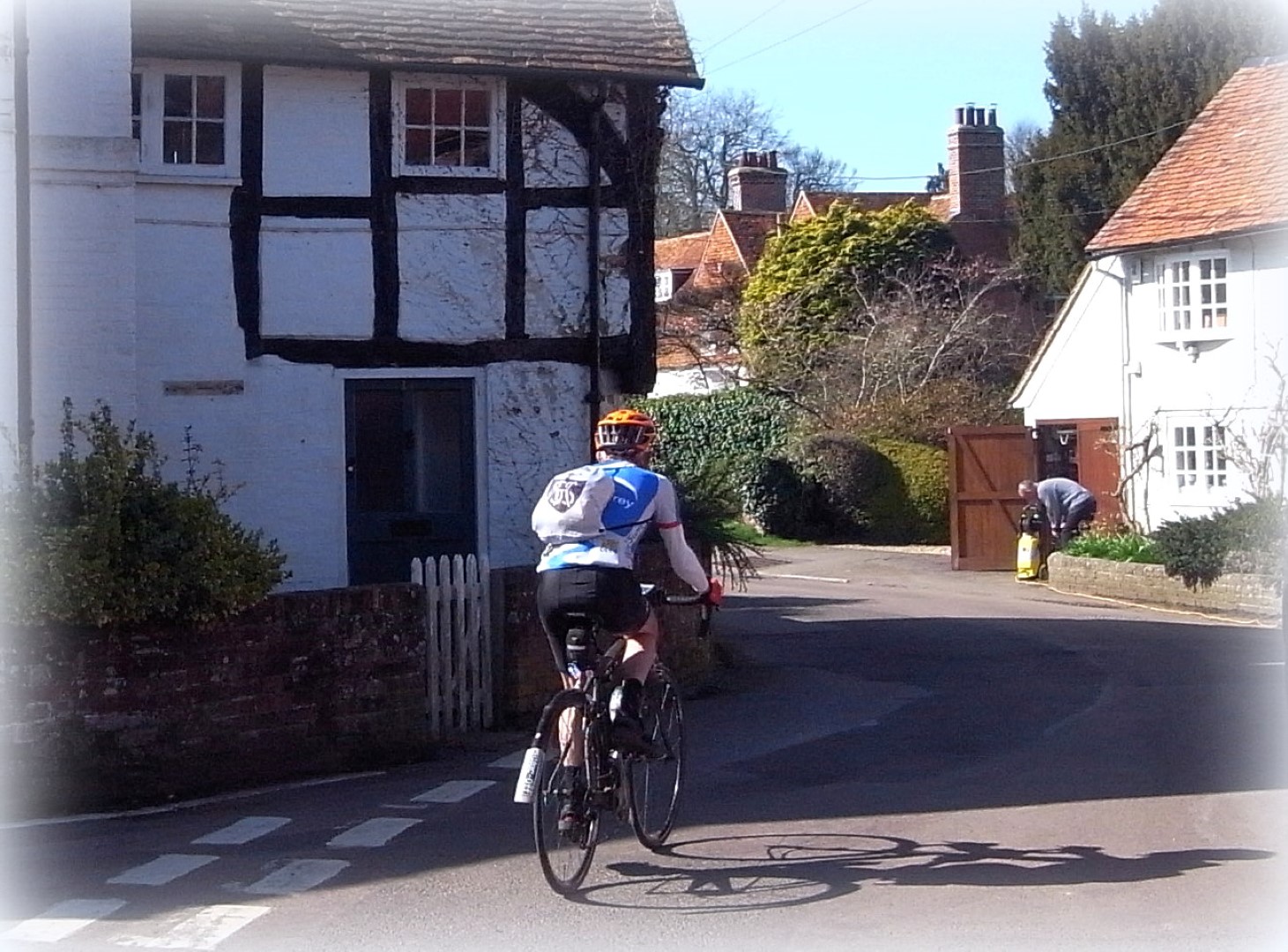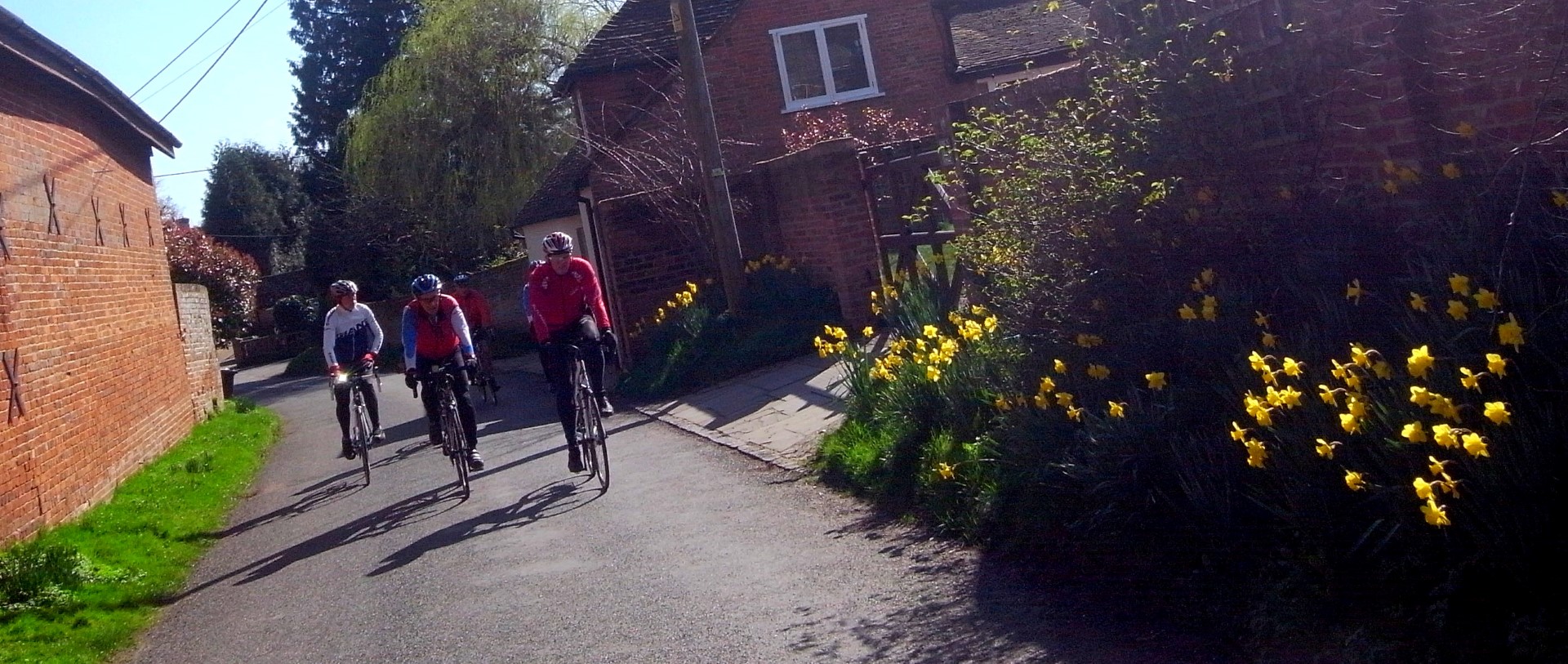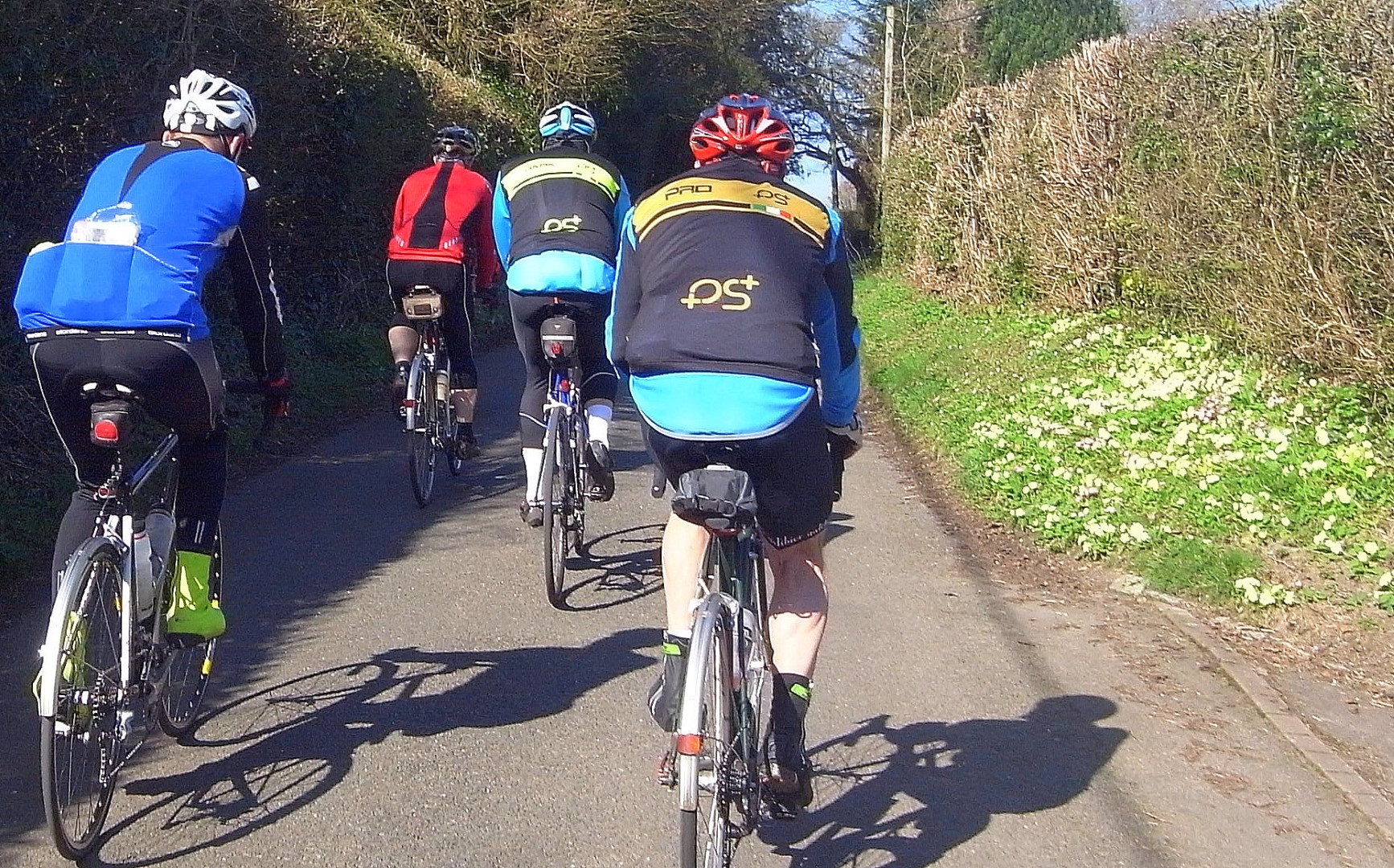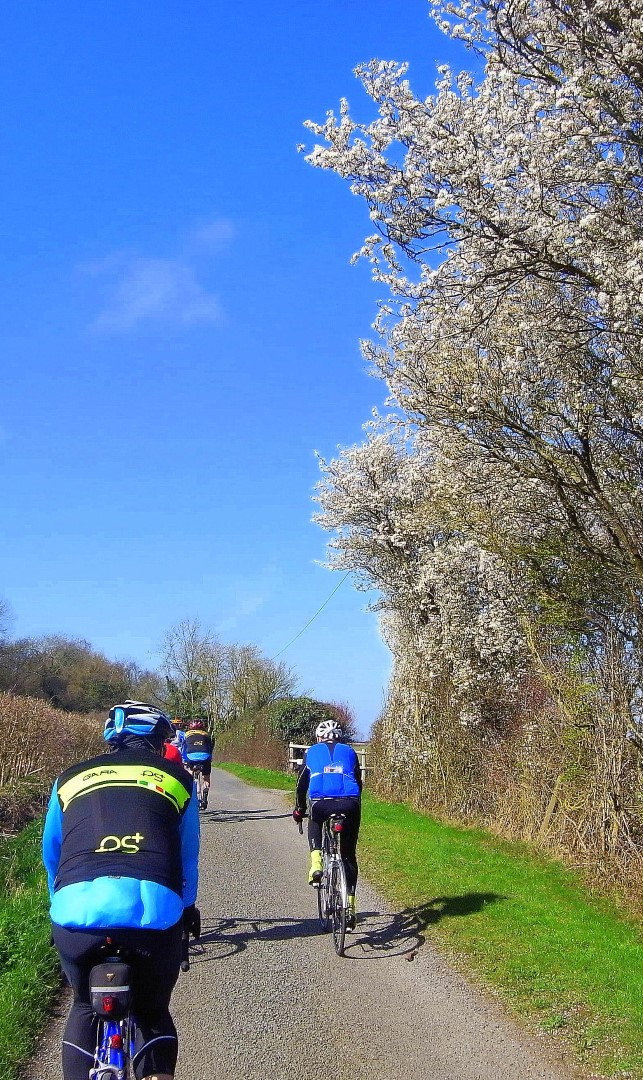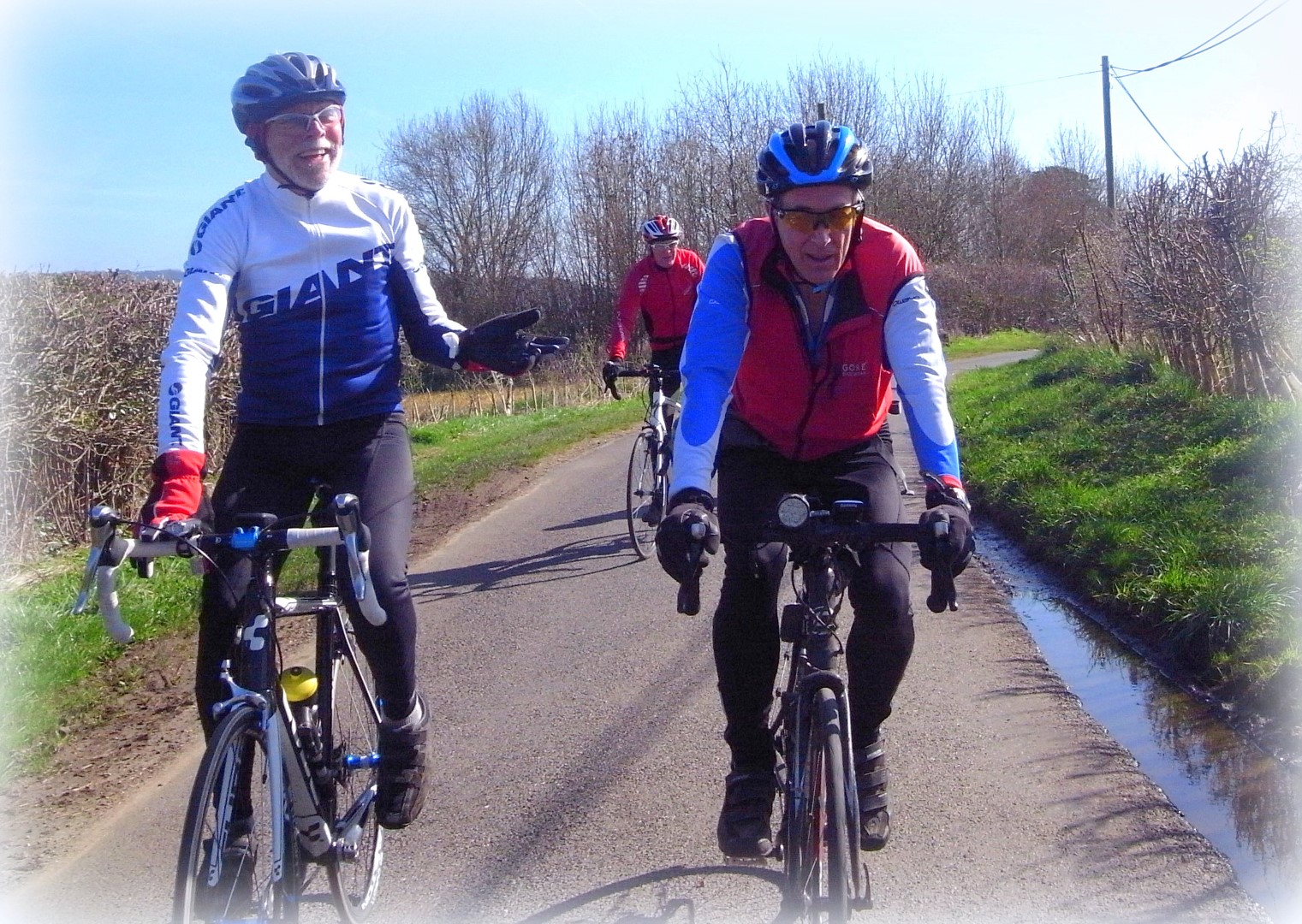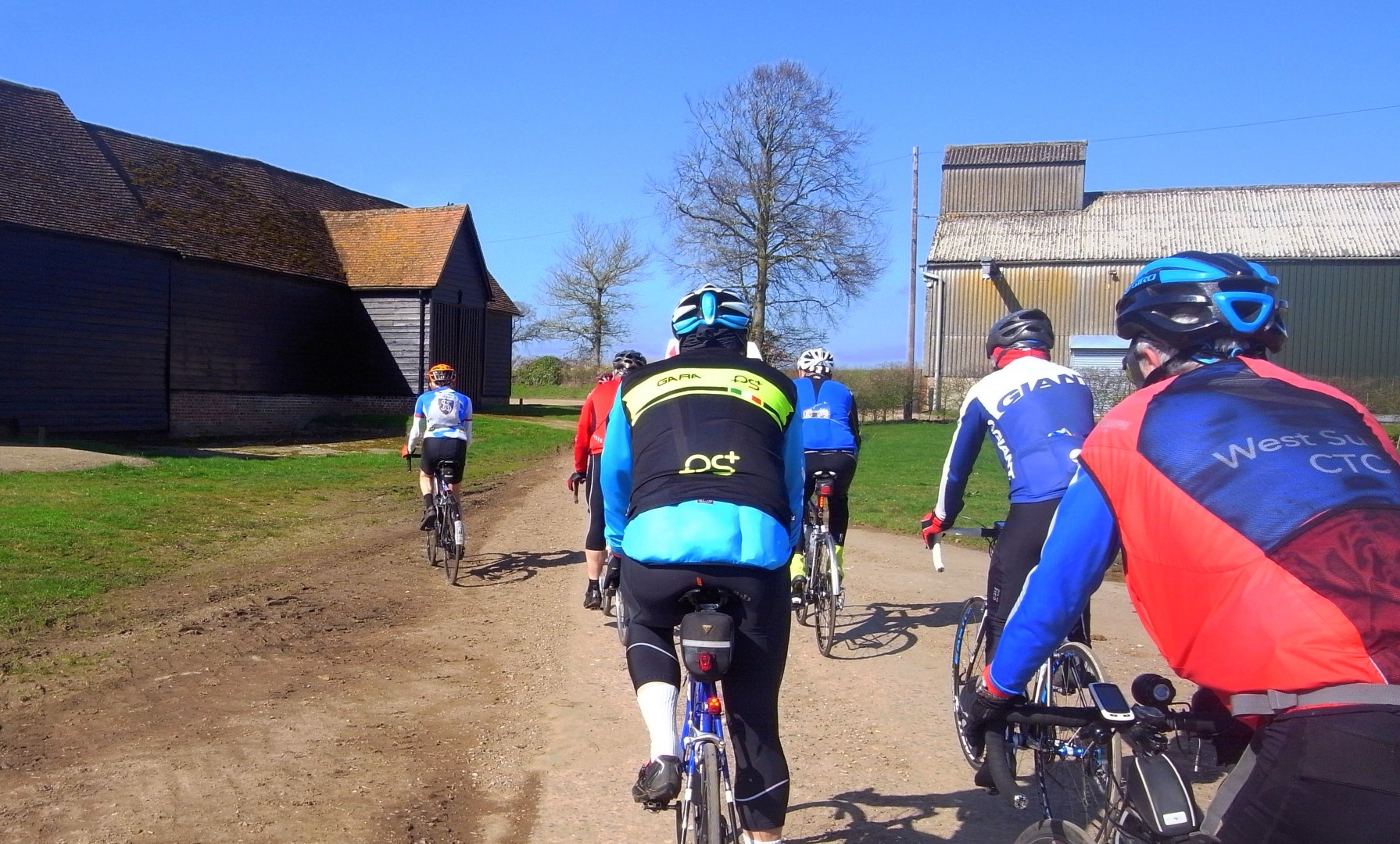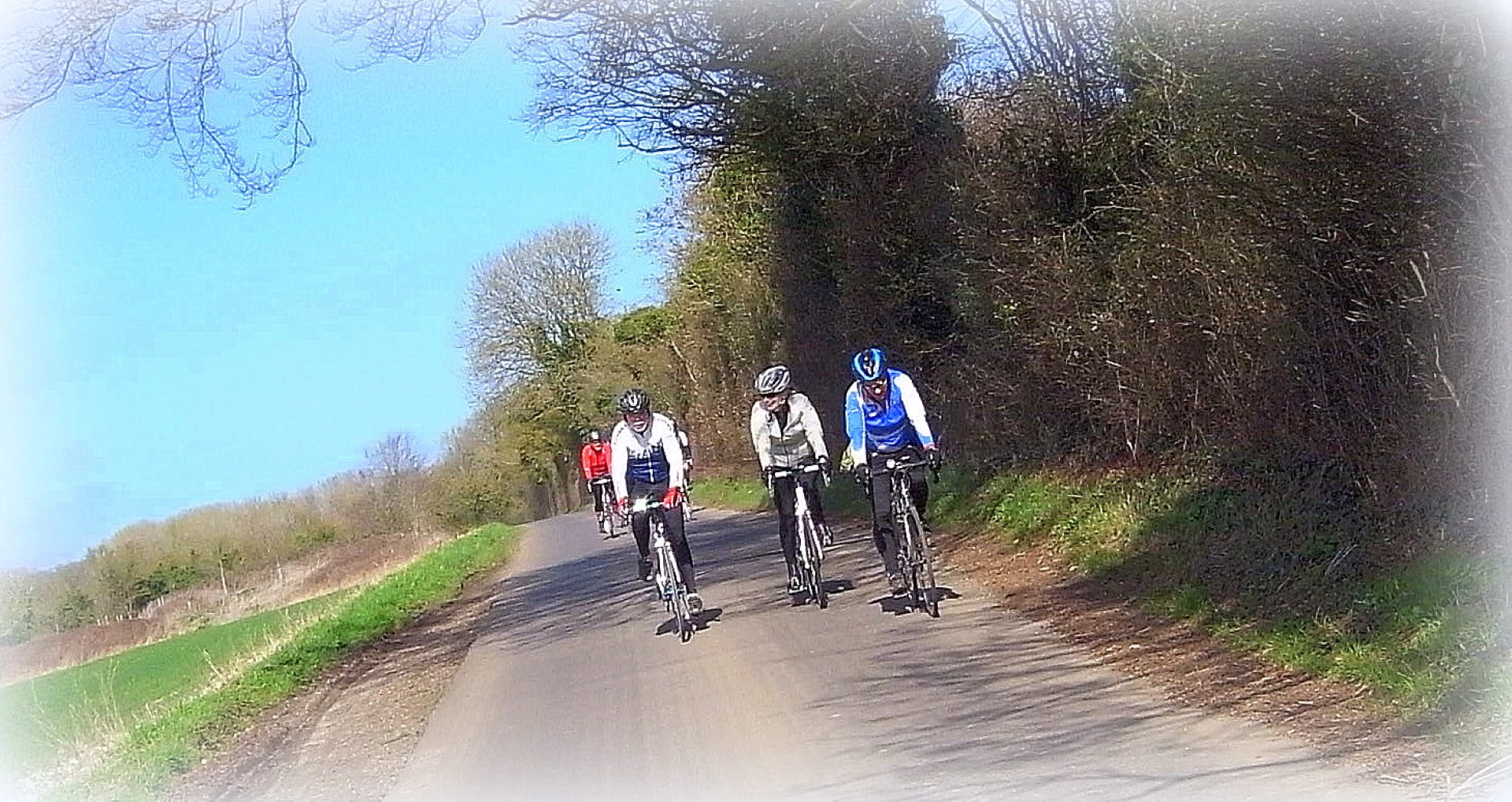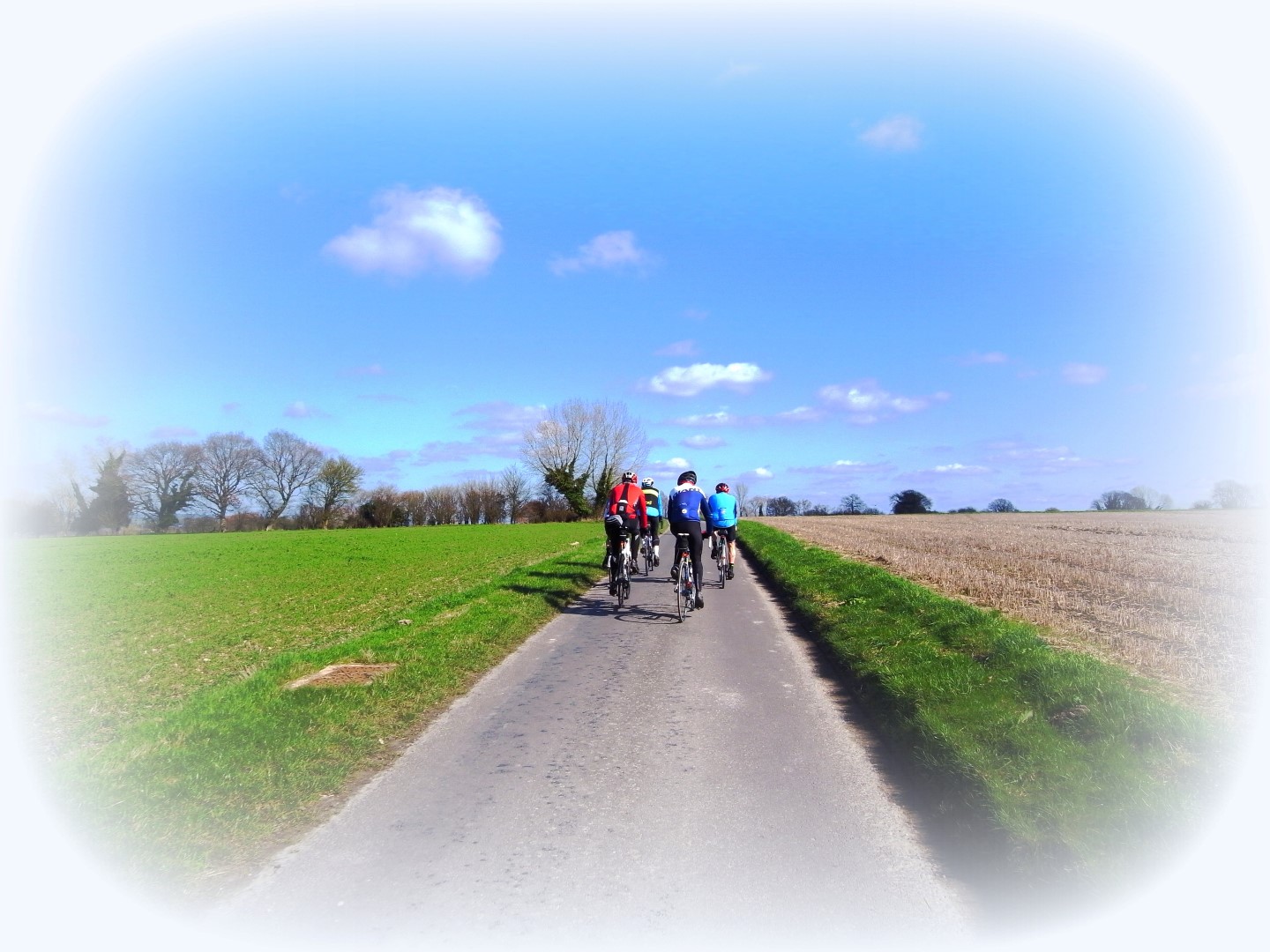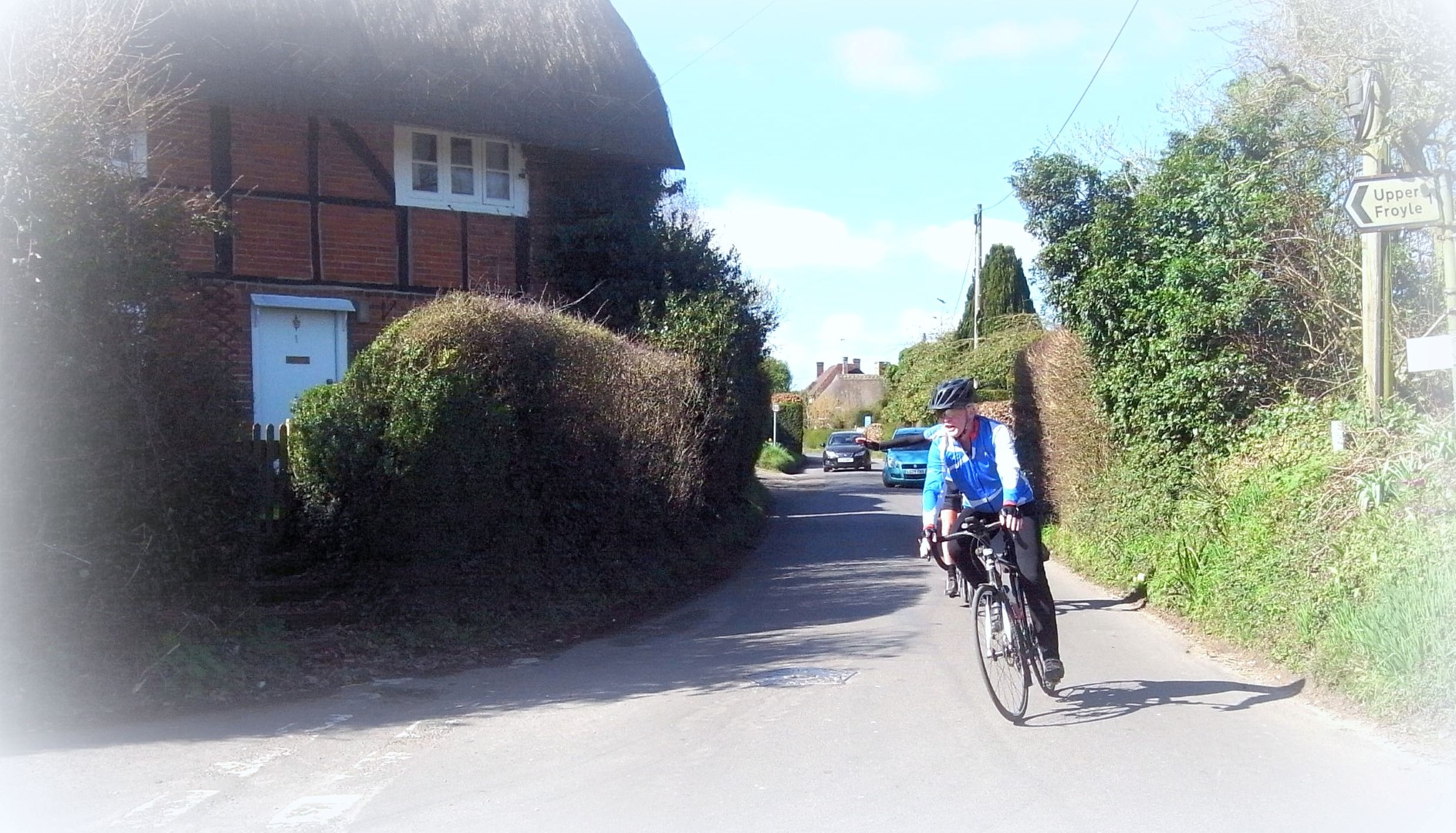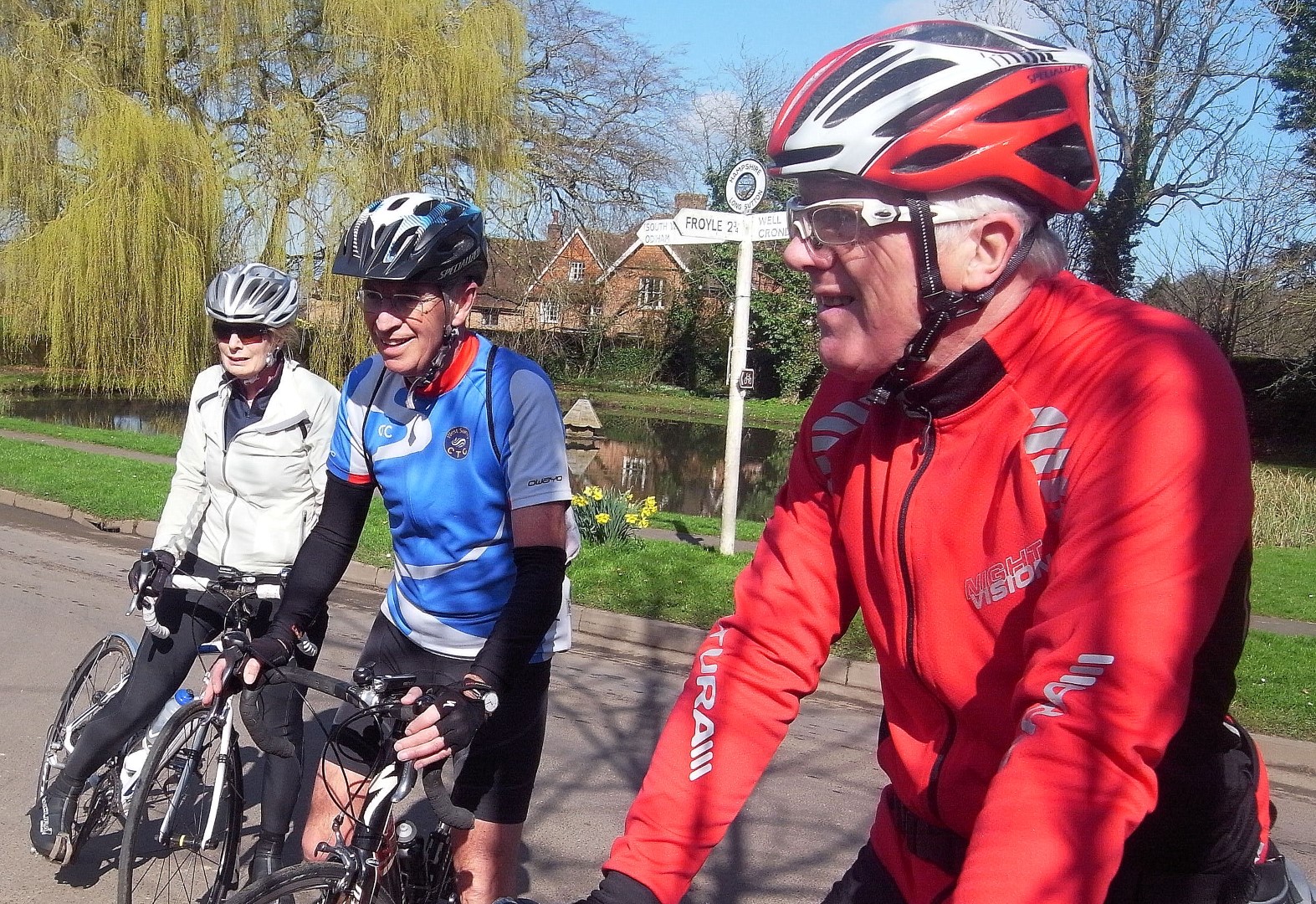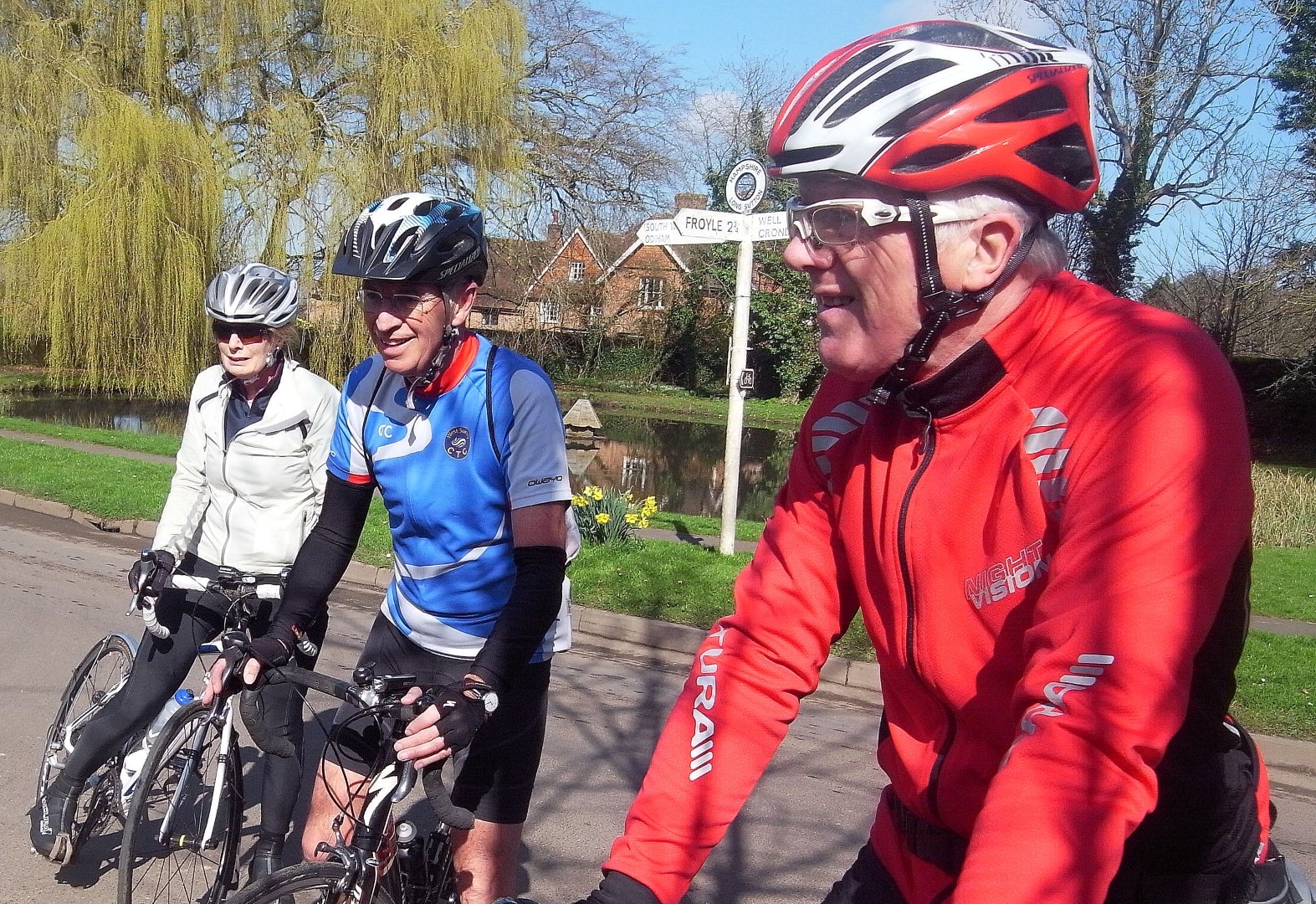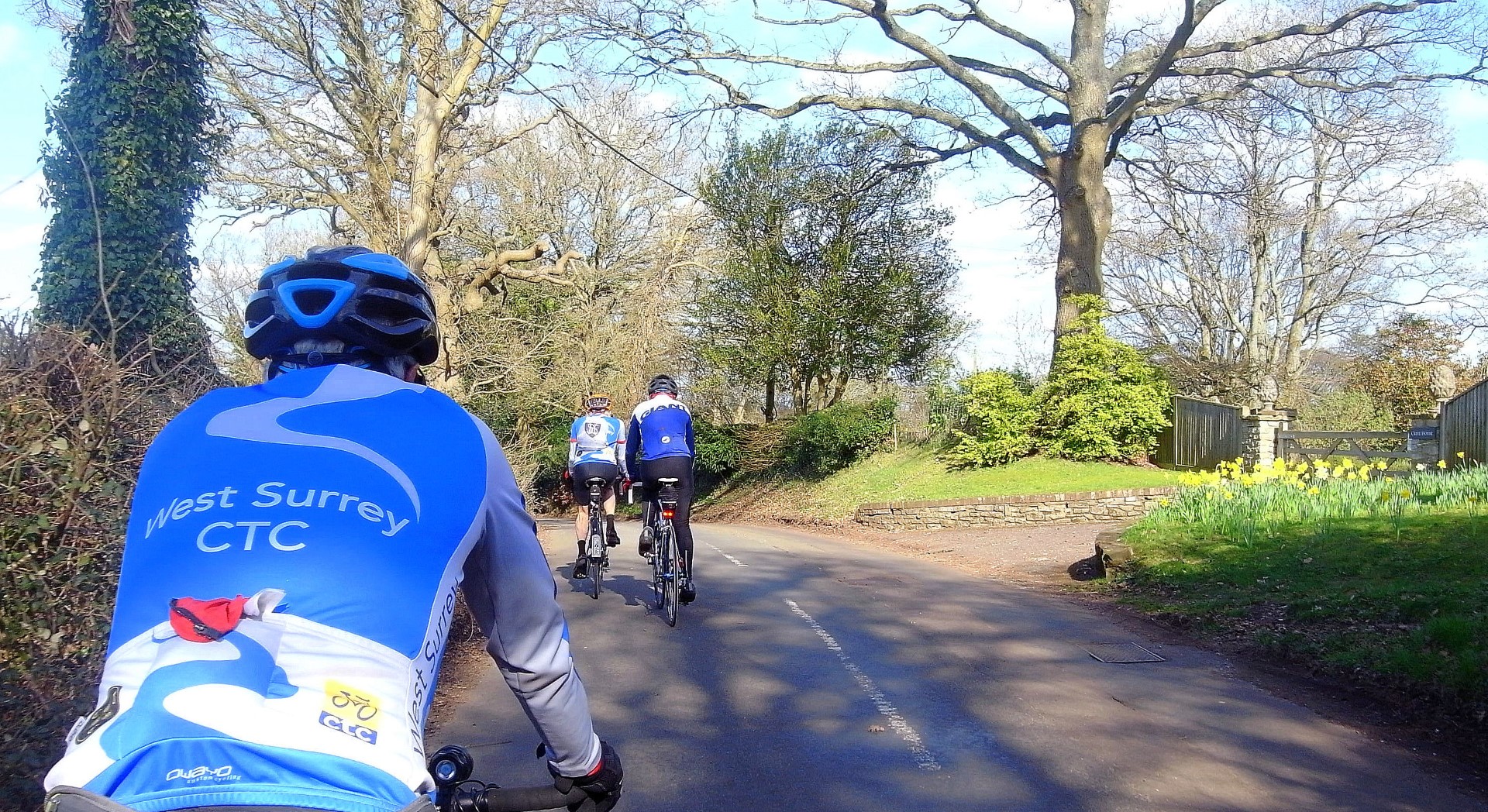 Lunch was taken in the garden of the Crossways pub in Churt and the next photo gives an indication as to the state of the weather!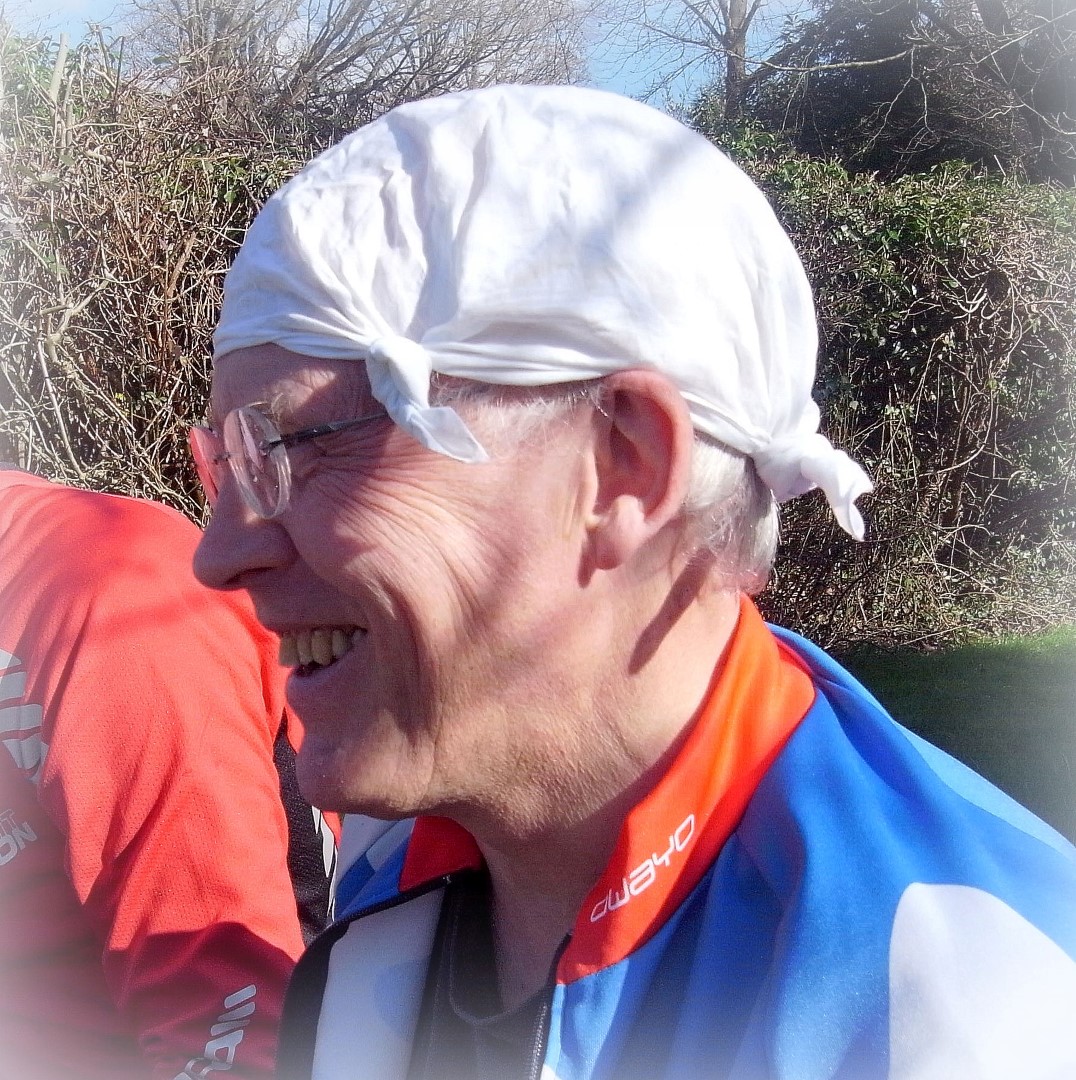 And to finish, a couple of group shots from the ride:
And finally, the ice cream team – not entirely sure why yours truly is enshrouded in a haze…
Thanks, Bob, for a really excellent ride and route!