This was the ride done by the Intermediates 'A' group, for want of a better description; group participants were: Louise Gagnon, Alex  Nash, Neil Eason, John Child, Keith Ricketts (ride leader), Phil Gasson – one of our newest riders – welcome Phil! – Laurie Mutch and your scribe Mark Waters.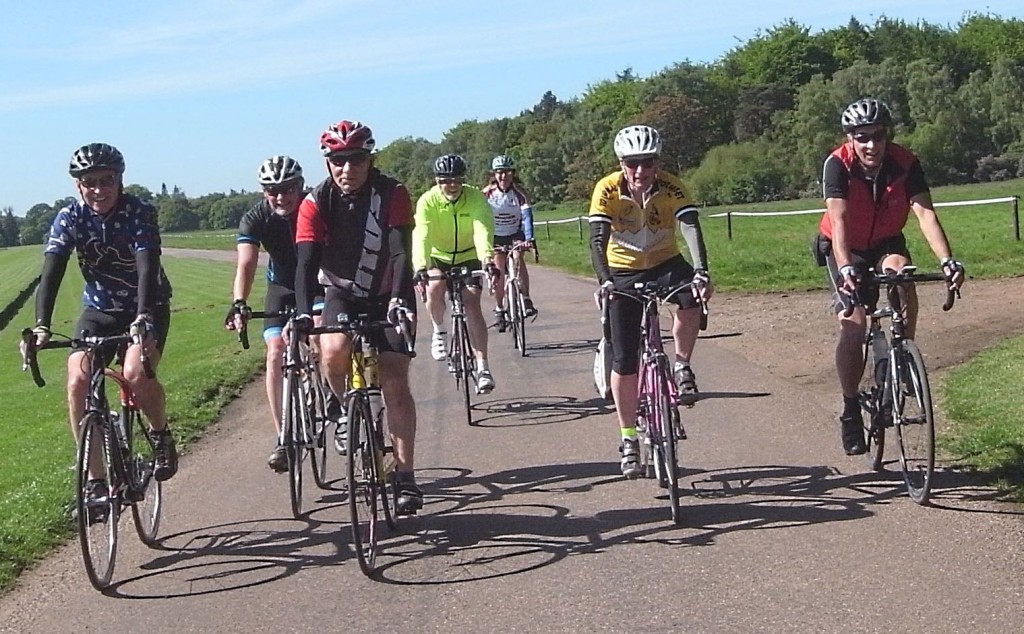 An improving weather picture, forecast earlier in the week, for once met expectations: so we, who were lucky enough to be free to come out and ride today, were gifted a most glorious day – and make the most of it we did!
Chobham was the starting point and we were heading north to Buckinghamshire and Burnham Beeches, via Windsor, Eton, Datchet and Dorney, where we had elevenses at Bressingham Garden Centre.  You can find details of the ride here: http://www.strava.com/activities/141045372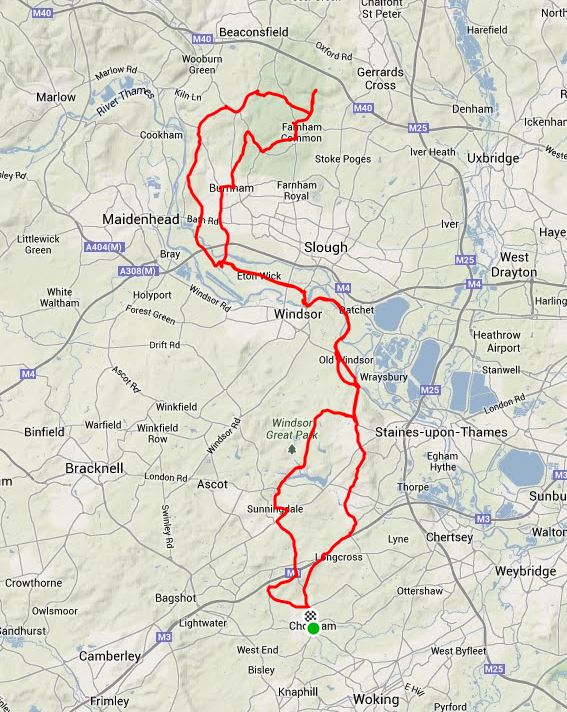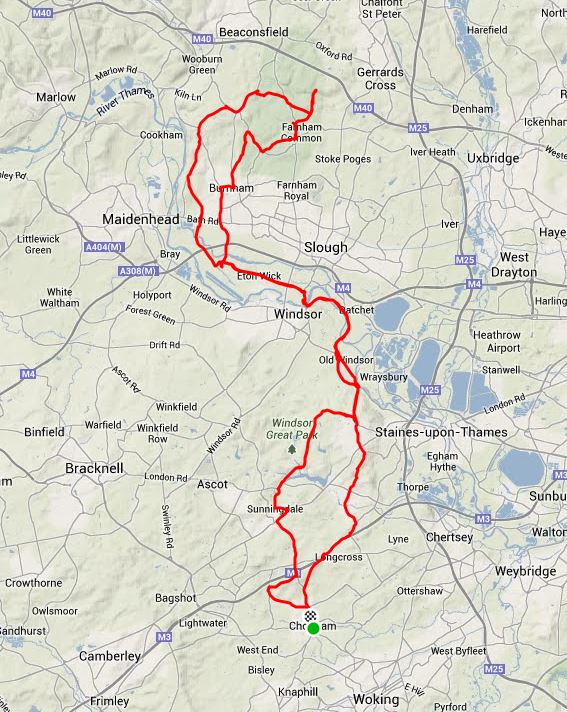 Lunch was taken at the White Horse in Hedgerley, just north of Farnham Common. Reasonably priced and nicely presented, with the added bonus of beer straight from the barrel. I enjoyed a pint of IPA from a local Marlow brewery. We even enjoyed the extra bonus of an ice cream on the return trip through Windsor.
The ride was a pleasant 87kms long, with not much wind. Most of the ride was spent warning our fellow riders of imminent deadly potholes in their path and, as is usual in this direction, the roads weren't quiet.
I shot quite a few photos, including a number of shots of people. I also played around with editing tools to give some of the shots an arty look – principally because the shots weren't particularly exciting – possibly as a consequence of the scenery not being overly exciting, but a photographer shouldn't blame his tools!
Some shots taken along the way….
And now for some group shots!
And finally a couple of 'arty' shots