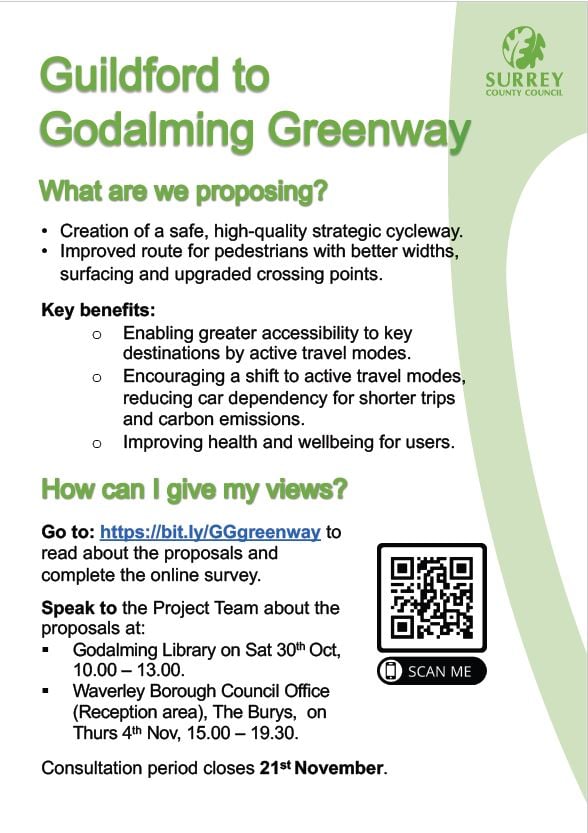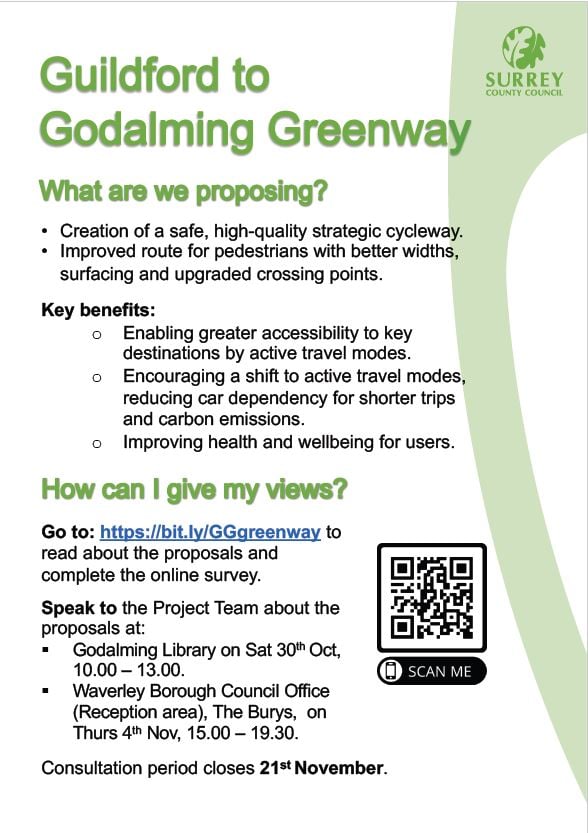 Surrey County Council request your opinion and  options for this away from road traffic cycle and walking route.
Support this project not only to provide more safe cycling and enable folks wary of vehicles to get cycling, but to let the councillors know there is demand for cycle infrastructure.  https://guildfordtogodalminggreenway.commonplace.is/
Do it now, consultation closes on 21st November.
Pat Daffarn