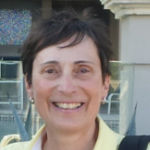 Louise Gagnon writes….
Our cycling club attendance always rises on the days throughout the year when the advertised lunch venue is the Scarlett Arms. This time, we had reserved the place for our Christmas lunch and we were again treated to amazing service and superb food by Tracey the landlady and her team.
We had pre-selected our choice of meals and all was delivered promptly and flawlessly thanks to the professionalism of the staff under the watchful eye of Tracey who, I swear to God, in a previous life must have been a Sergeant-Major in the Parachute Regiment!
The open log fire and cozy main room made it the perfect setting for our rather festive group. We were unanimous in finding the whole experience superb value for money. So much so that I was glad to write a little review on Trip Advisor, giving the place a perfect rating.
Let me say a big, big thank you to John Child from all of us G3s of the Wednesday Midweek Wayfarers. We cannot thank you enough for having once again made best use of your initiative and meticulous organisation skills to make this Christmas lunch a memorable and very social experience for everyone. This Christmas lunch is a tradition started a few years ago by Neil Eason who also seem to have a penchant for the Scarlett Arms.
Only one complaint: could Bob McLeod and I sit different tables next year please? He kept eying my apple strudel and I found this most annoying, especially when he tried distracting my attention on two occasions.