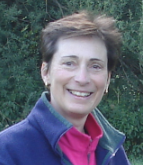 Louise Gagnon writes…
You probably recall seeing the picture of three grinning "brand new" ride leaders in an earlier blog article dated 10 Apr 14 (in case you've missed it, I have re-inserted the picture below). Well, we are proud to welcome in our ranks two more who have recently qualified: Chris Williamson and Laurie Mutch.
Both come to us already well experienced in leading/monitoring group rides. Chris ride leads every Sunday with the Dorking Cycling Club while Laurie has long earned his spurs as a Marshall with the annual biggest bike race in the world (35,000 entries in 2013), the Cape Argus in Cape Town, South Africa.  Their new role as ride leaders became official when our the Club Secretary Nick Davison wrote to them recently: " I confirm that you have been registered with the CTC as a Ride Leader for CTC West Surrey.  May I thank you once again for taking on this role, the importance of which cannot be over-emphasised".
Well done gentlemen!  (And apologies to Chris as we could not replicate the bright sun and 24 C of the earlier pics).