The club's most legendary event enjoyed fine, mild weather conditions – just! The rain started at around 7pm, by which time almost everyone – even those who cycled to and from the event – had reached home. Hard luck, Julie and Roland, but well done for riding to the start, taking some photos when on the ride, completing the ride almost within the time limit, and then riding home: true cycling heroes! And well done to all 103 finishers because it's a tough ride by any standard, as was proved by the 25 who didn't manage to finish. And as for the 24 who didn't start, thanks for your entry anyway – we won't waste your entry money on anything trivial.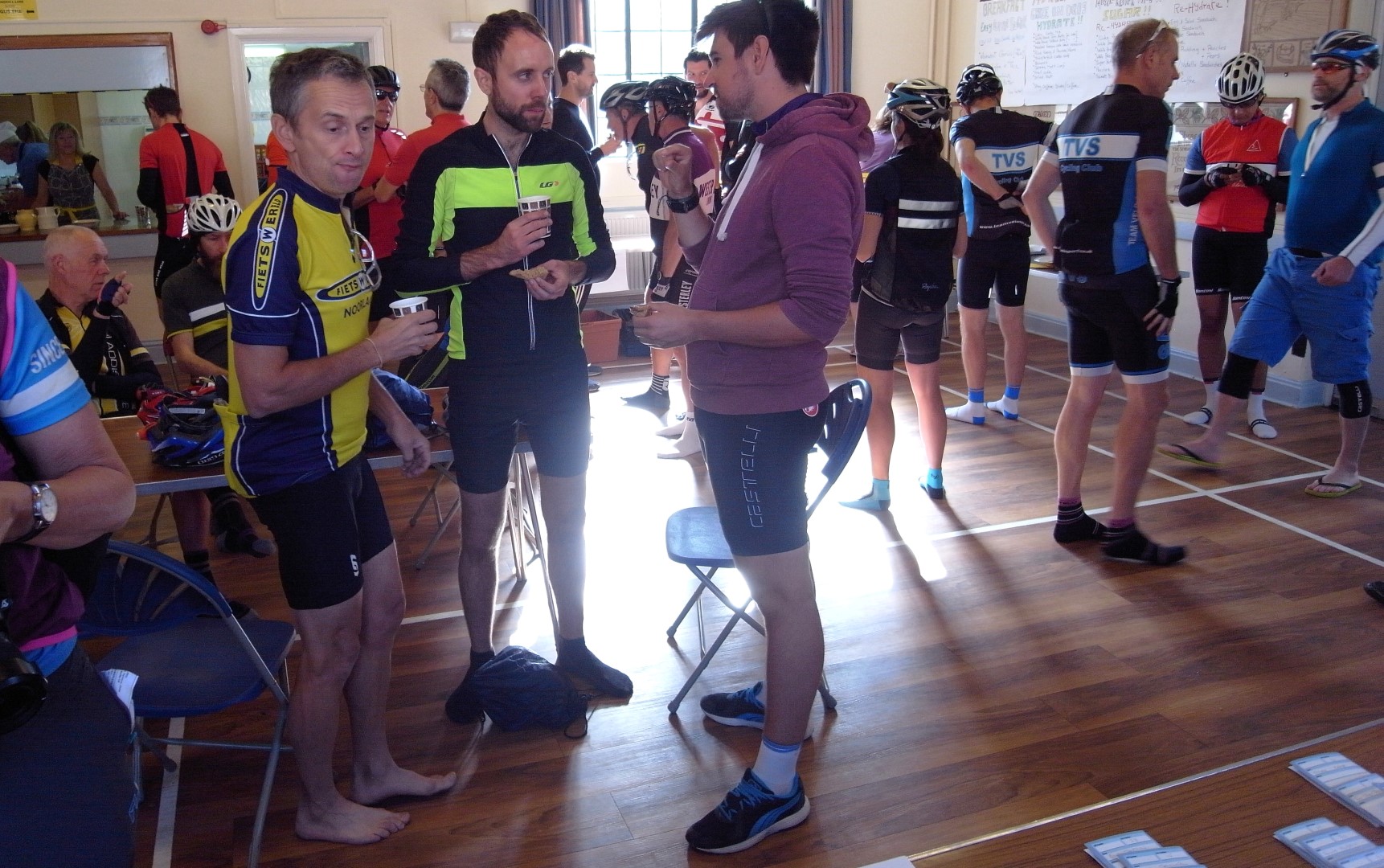 This year the Tour of the Hills was one of Cycling UK's chosen events in their 'Challenge Ride' series. As such, every rider received a medal, a musette and a bidon, which I think on the whole were well received. And was this raised profile the reason why the entries increased by almost 50%? We shall never know, but 150 entries is very respectable so thanks to Cycling UK for choosing us.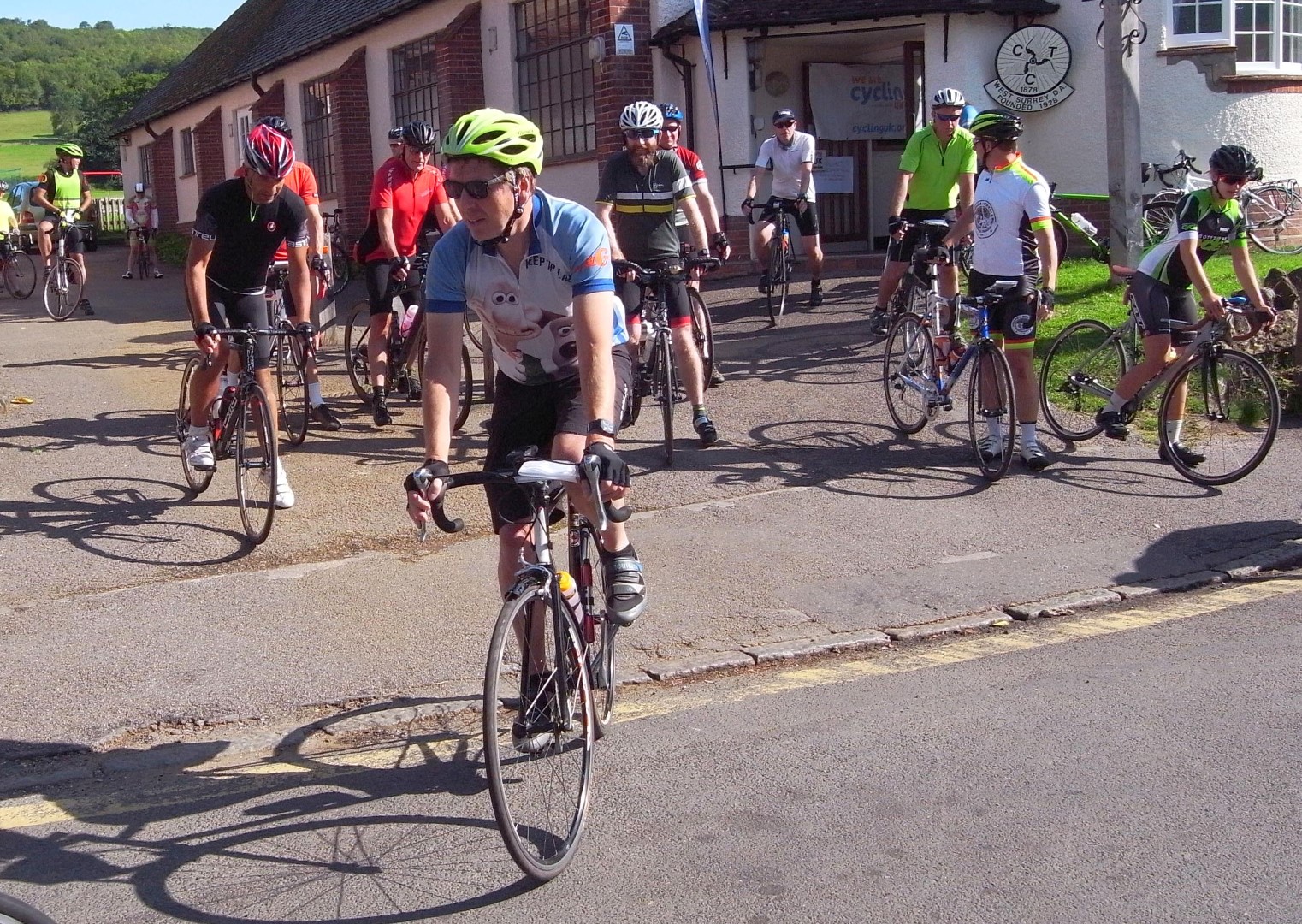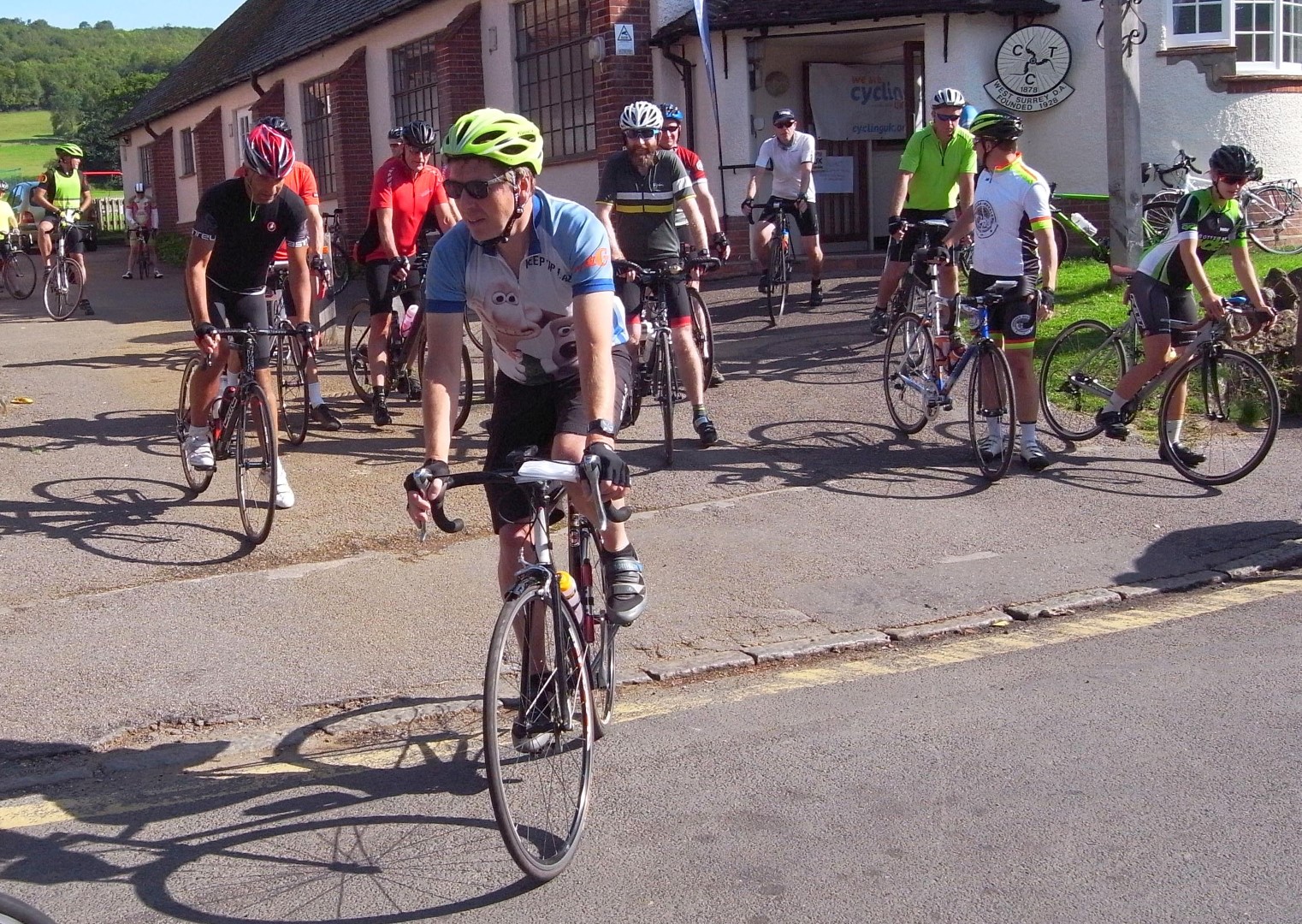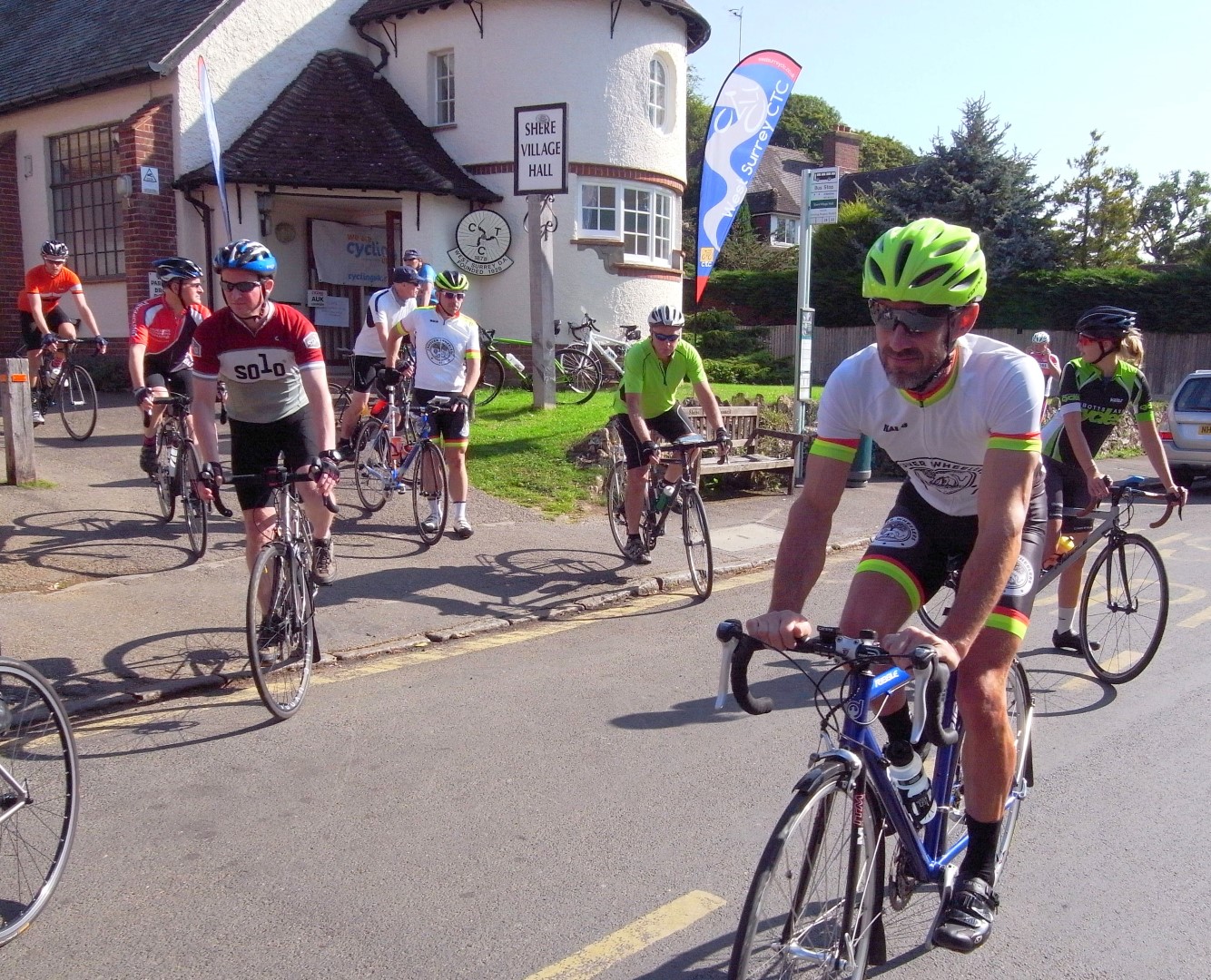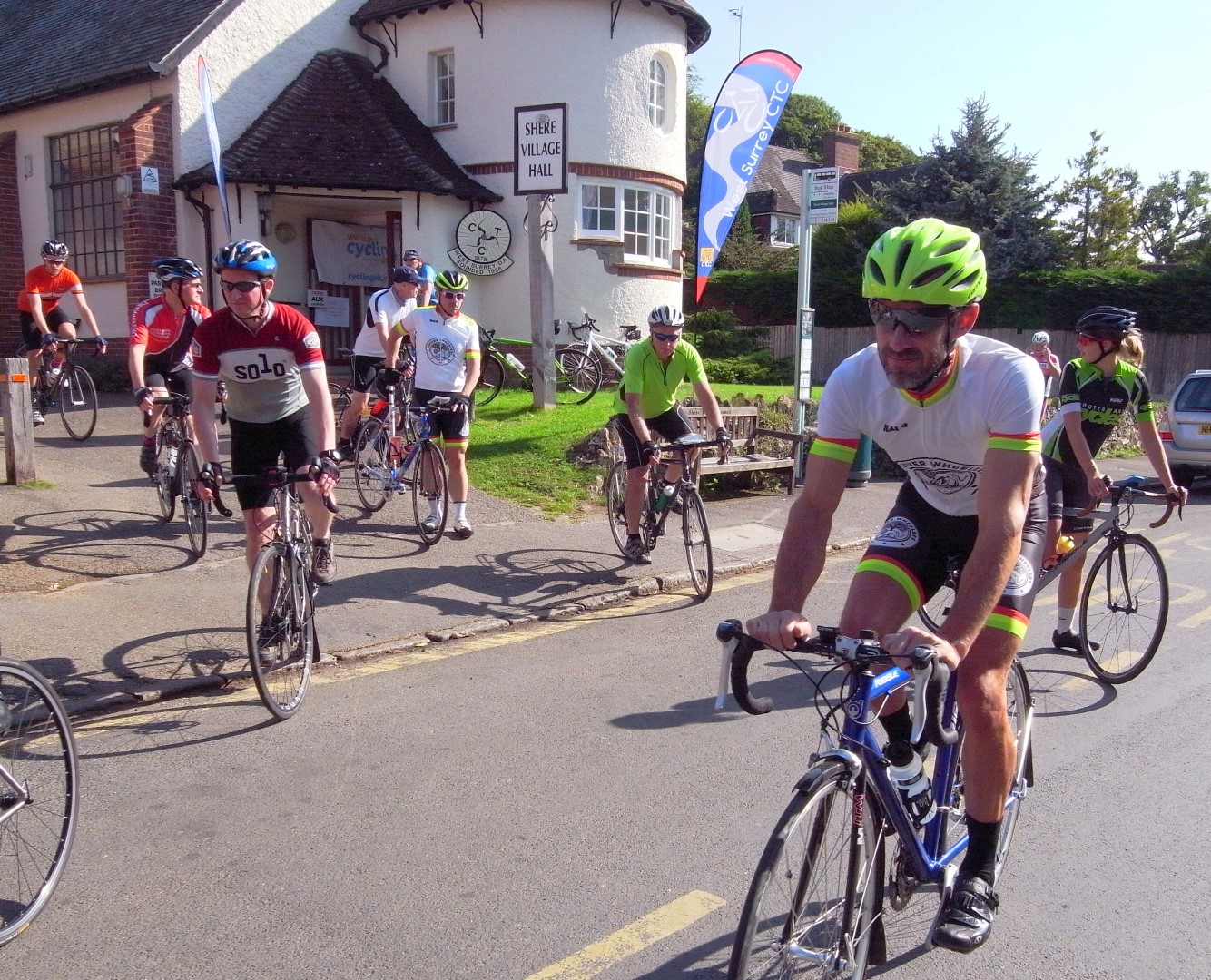 Home first was Steve Bauer of Woking based Team Velo Sportif (TVS) in 4 hours 11 minutes, which is an awesome time. Not that it's a race of course but it just shows what's possible if you're fit and not too old and decrepit. It was good to know that Thames Water's attempt to scupper the ride by closing White Down to traffic actually didn't hold anyone up. And congratulations to Martin Vinson, Pat Daffarn, William Lowries and Robert Clarke, the only West Surrey Riders to ride the event. Finally mention must be made of Jack Hartrey, aged just 12, who rode the event with his father in a time of 5 hours 45 minutes: just amazing…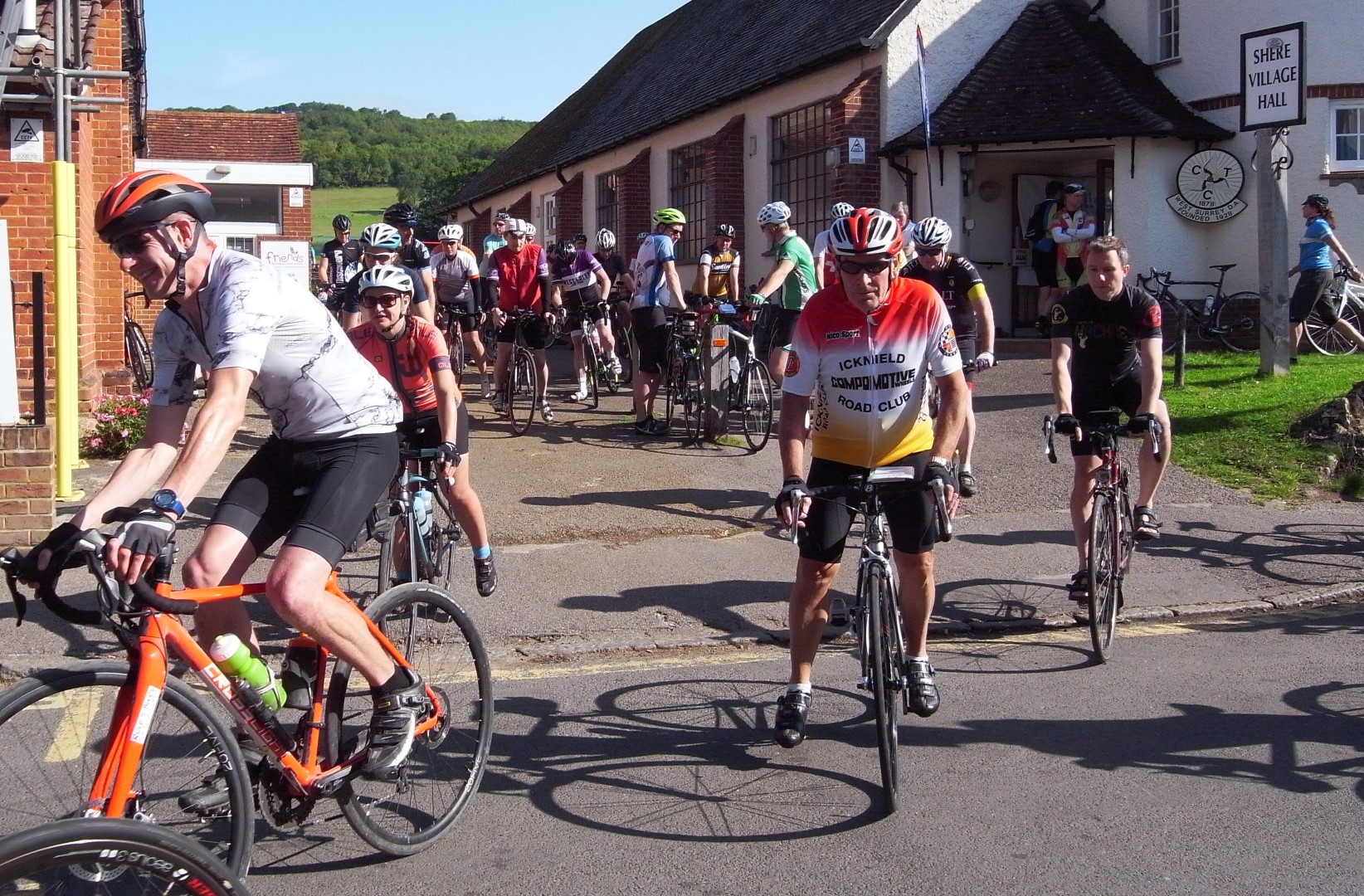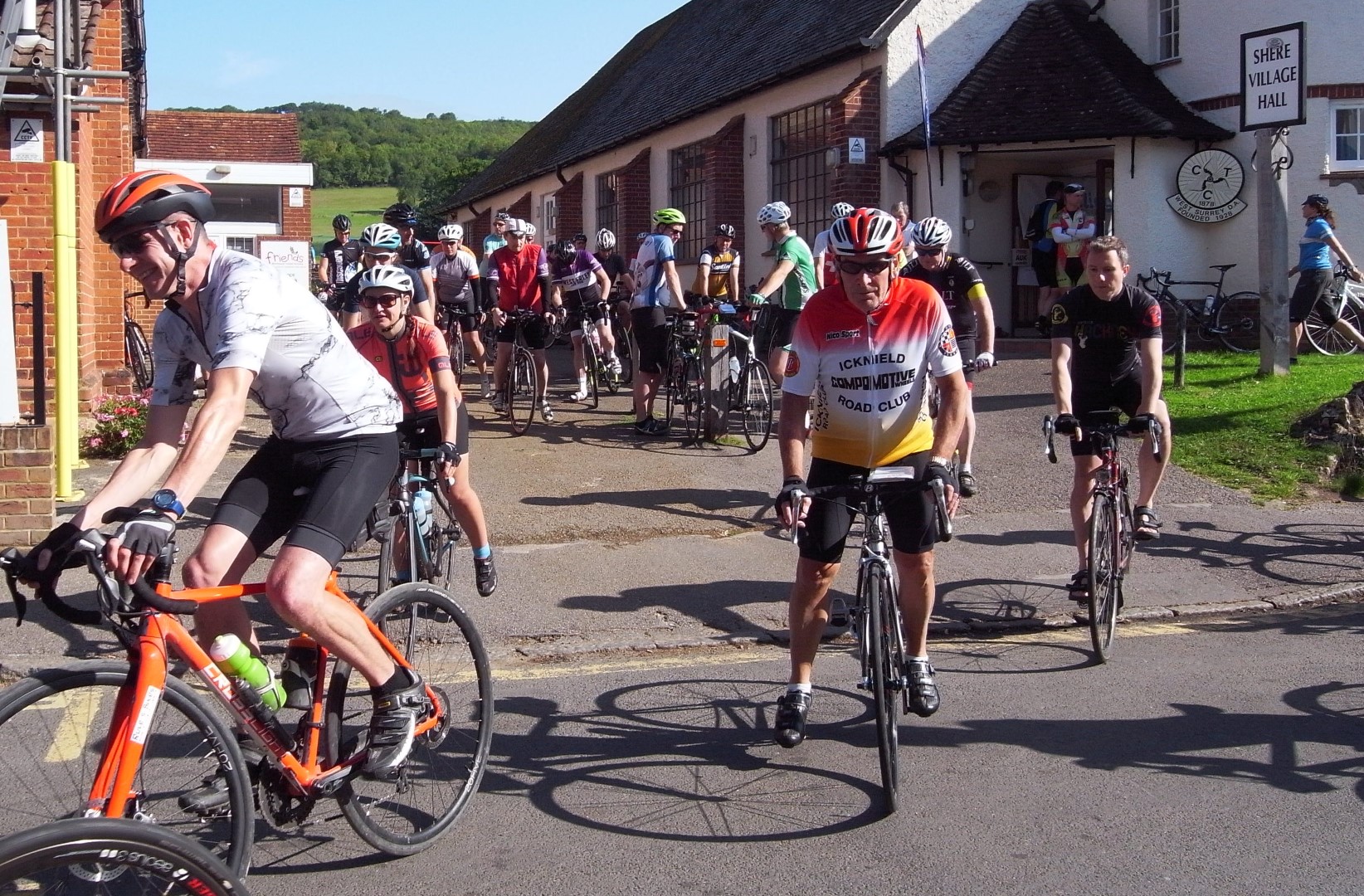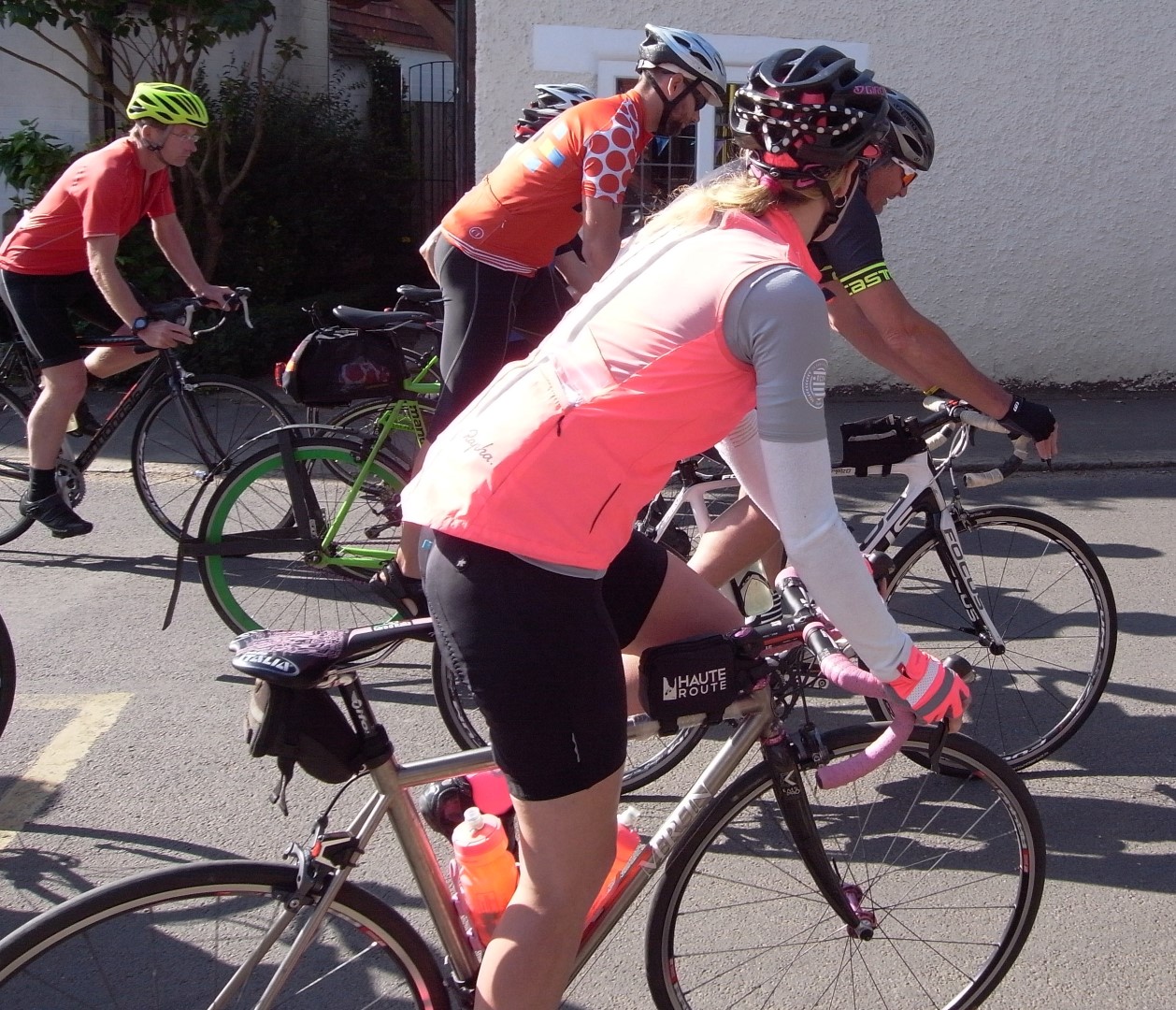 Heroic in a different way are all the West Surrey riders who gave up their ride to help on the day: in no particular order, Heidi Vinson, who masterminded the catering, and her assistants Bob McLeod, Susan Buff and John Child; at the start the help provided by Chris Jeggo, Angela Byrne, Laurie Mutch and John Finlay, not forgetting Martin Vinson who helped before he rode was much appreciated. Out on the road, marshalling the controls were Maggi Moss, Laurie Mutch, Julian Allen, Pete Hathaway, Ian Pickering, Penny Knight, David and Helen Pinkess, Arthur Twiggs, Dave King, Mark Heal, Clive Richardson and Chris Boggon. John Finlay performed the admirable task of ensuring that the marshals had everything they needed and went round checking everything was OK before returning to Shere to help with checking the riders back in. Finally thanks to John Murdoch for taking on the task of organising all the road marshals. Apologies to anyone I've left out. As has been mentioned countless times now, without the help of West Surrey CTC members, this event, not to mention the 'surplus' we make on the event, would either evaporate away or be taken over by another club. Please let's never allow this to happen.
Run in tandem with the Tour of the Hills is the Tour of the Greensand, which was supported by nine members and two visitors from Notts CTC, namely John Wills, Angela Byrne, Sue and Paul Herber, Carol Moore, Anne and Derek Tanner, Peter Fennemore, Roger Philo, with Jude and Mark Beaven as our guests from Nottingham. Their 54km ride was not without its excitements: only yards from the start the riders were witness to an accident involving a runaway horse whose rider was thrown to the ground and needed urgent medical help. Thanks must go to Carol Moore who used her first aid skills to assist, and commiserations to her as well for losing her wallet and hearing aids in the process – what bad luck.
It would be great to know how many Tour of the Hills there have been; I shall be delving into the archives to try to bring this figure to light but if anyone can help, it would be much appreciated.
I hope to run the event next year, but I'm going to investigate the possibility of adjusting the route so that it doesn't have to use the A25 after Box Hill, which doesn't seem in keeping with the rest of the ride. Instead, I shall be attempting to route riders down 'Little Switzerland' and then back up to Ranmore Common and down through the back streets of Dorking: another climb and a couple more kilometres of torture? Sounds like fun to me!