The weather was grey as we set off from Winchfield station for the quiet, twisty lanes through Mattingley and Stratfield Turgis to the excellent coffee shop at Bramley Bakery, but it steadily improved to become a lovely day, mild with sunny intervals.  Leaving the café, the trainspotters among us had the good fortune to have to wait for three trains to pass before the level crossing barriers rose.  More lanes took us to Ramsdell and the very busy A339 Basingstoke-Newbury road, where a most unusually cooperative articulated-lorry driver signalled us to cross and slowed right down to let us do so, so we were soon on our way, looking at his long tail of cars that would otherwise have delayed us considerably.  What a gent!  Must be a cyclist.
Now we were into the downs, and the gradient started to warm us up more than the sunshine was doing.  Then after a long freewheel down from Ibworth we followed Malshanger Lane, a delightful avenue that was completely new to me.  From Church Oakley to our lunch stop in North Waltham the downland lanes looked at their best with glowing sunlit autumn tints and a few resplendent cock pheasants, all enhanced by the evocative smells of the season in the breeze.
The Fox is an excellent traditional pub serving good food and beer.  Recommended.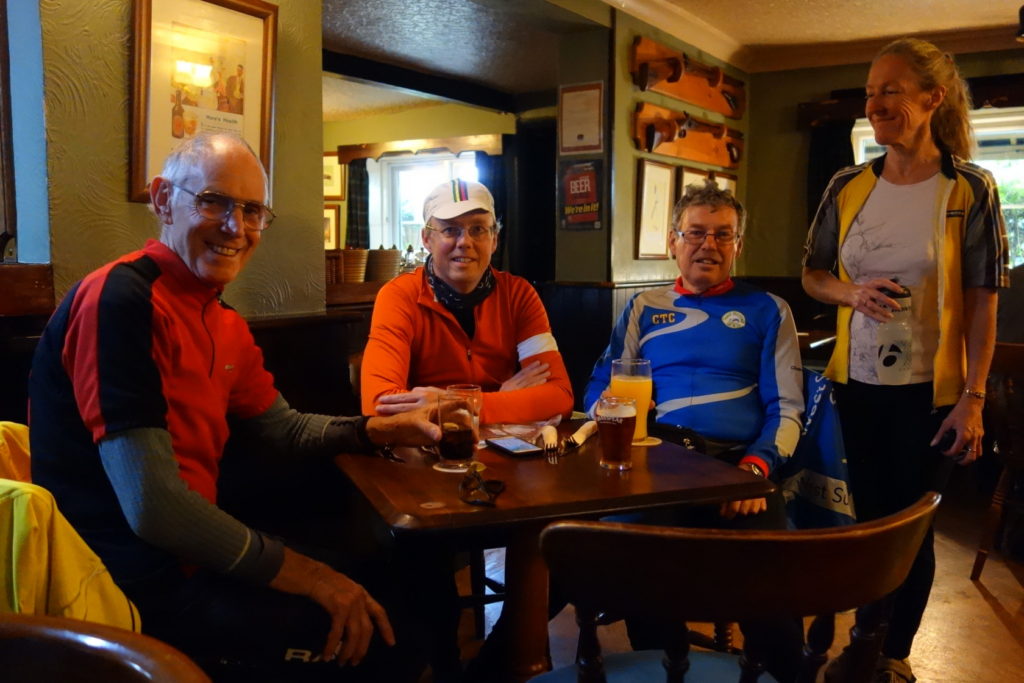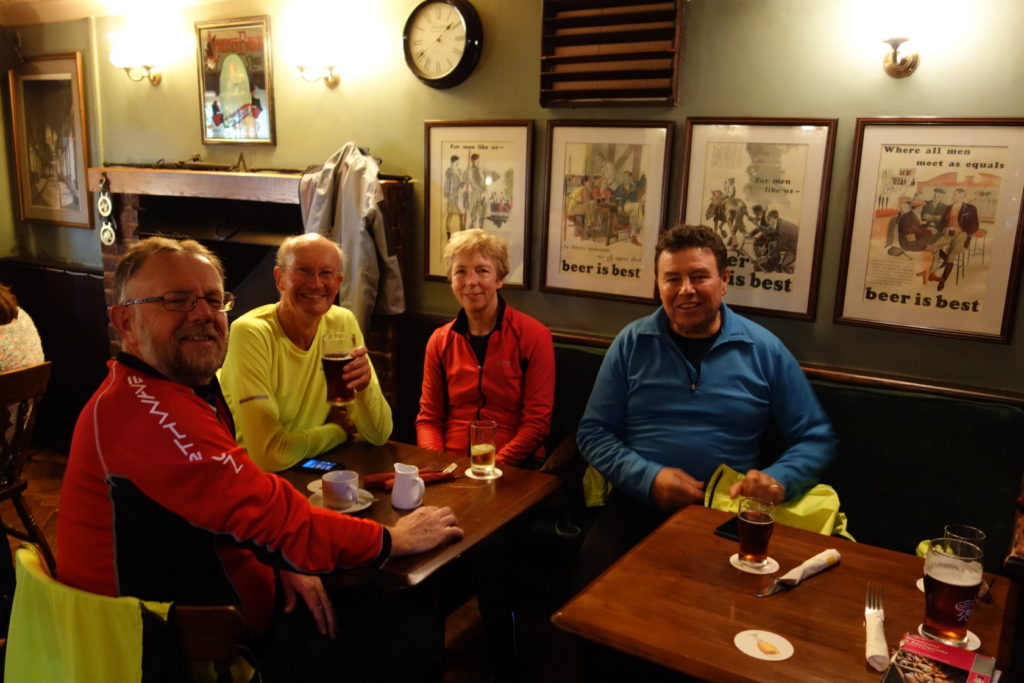 The concensus was for a direct return to Winchfield so we followed the well liked lanes through Axford, Upton Grey and Odiham (tea and cake at Fountains Coffee Shop), arriving at the station just five minutes before our train.  It's good to use the train to get beyond our normal orbit into the quieter roads of less populated countryside.