A minor accident, numerous punctures, a little rain and a lot of wind, an 'undulating' route and over twenty out on the Group 4 ride alone: it all made for a day's riding that made the run-in to Amiens on the Tour today seem almost dull by comparison!
No fewer than 40 West Surrey riders turned up at 10am at Heidi's in Petersfield ready for a good bike ride and half were up for the hard one: were we mad? Was there something in the air? Had we all had drugs for breakfast?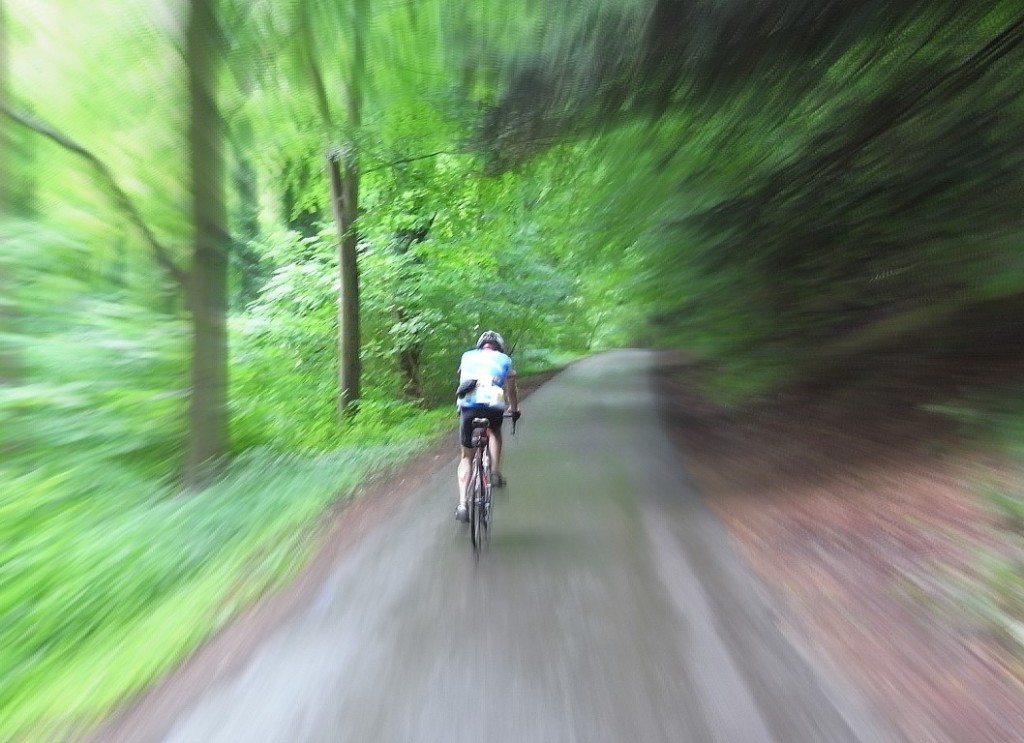 About a mile out of town and we had a man down – fortunately nothing serious, but a warning to all: the route, the weather and the numbers made it a day to be taken moderately seriously. John Murdoch, as usual, was the man doing the leading and a good job he did, particularly since he had to change the lunch venue no fewer than four times from his original choice: with the delays we had there was no way we would make it to Amberley for lunch. In actual fact we made it to Sutton and the White Horse, where we all enjoyed sandwiches and some much needed grog, alcoholic and otherwise; it had been a long and lumpy morning with certain people needing to spend much time at lonely junctions acting as 'human signposts'. The system worked perfectly. What a clever chap our President is to have invented this fool-proof method of avoiding losing people!
After lunch about half the group headed north and homewards unassisted by the train, whilst the others returned to Petersfield. The journey home was uneventful thankfully, but into a strong headwind. I don't think anyone was sorry when we finally reached our destination.
Here's the route: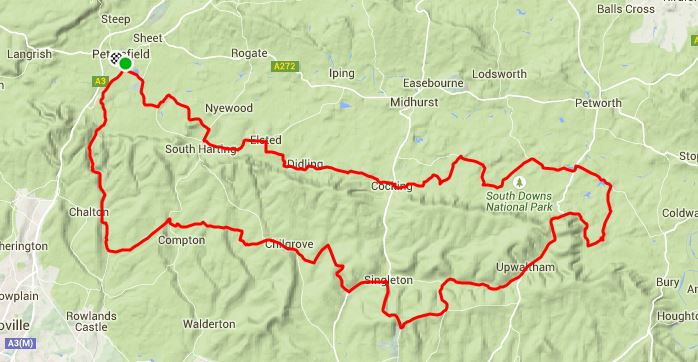 For a closer look try clicking on one or other of the following links:
https://www.strava.com/activities/341852579
https://connect.garmin.com/modern/activity/827397492
The route was 55 miles long and we 'enjoyed' an elevation gain of 1179 metres.
Here then are some more images from the day. Thanks, John, for a great ride – again!