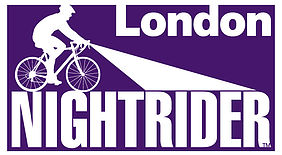 The Jigsaw Trust is proposing to enter 10 riders for the London Nightrider event taking place on 4/5 June, with options of 100km or 60km routes.
The Jigsaw School is based Cranleigh and is independent day school for children and young people with an autism spectrum disorder.
Taking in over 50 of London's famous landmarks, Nightrider™ London is a truly unique way to explore the capital. While London sleeps, 2500 cyclists will raise more than £1 million in one night for hundreds of charities. Highlights include Queen Elizabeth Olympic Park, Tower Bridge, Canary Wharf, Piccadilly Circus, Trafalgar Square, Royal Opera House and the London Eye. Full support, back up and regular break stops are provided throughout the night and a well-earned breakfast and medal at the finish.
There will be one start point in 2016 which will be Lee Valley VeloPark. You will be able to choose from a 100km or 60km route. Both routes are circular and you will finish back at Lee Valley VeloPark.
Places are filling up so if you would like to participate and would like more details please contact:
Community & Events Fundraiser
Jigsaw Trust, Jigsaw School, Jigsaw+, Café on the Park
Direct Line: 01483 279674