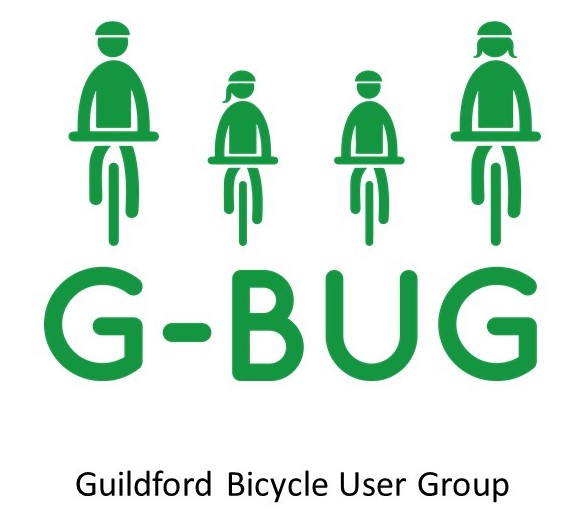 We need your help to secure funding for two major new cycling schemes for Guildford.
Surrey County Council (SCC) has been awarded £6.4M from Tranche 2 of the Department for Transport's Emergency Active Travel Fund (EATF). SCC has identified 10 potential projects across the county, costing a total of £7.8M. Given the shortfall, it will be necessary to select which will actually go ahead. Following a backlash against some pop-up cycling schemes implemented in EATF Tranche 1, Dft now requires that Councils show evidence of support from residents before granting final approval.
Of the 10 projects, two are in Guildford:a cycleway along London Road from Boxgrove Roundabout to Burpham; and resurfacing of Dagley Lane between Shalford Park and Shalford Village (part of the Guildford Godalming Greenway). To secure funding for these projects in our town, it is important that we show that there is local support.
Full details on the two schemes and how to support them are given on our website: see the post for 24th November on the home page, or just follow this link:
http://www.g-bug.org/support-two-new-cycle-schemes-for-guildford/ 
If you think this email might be of interest to someone you know, please do send it on.
Thank You and Safe Cycling!
The G-Bug Team