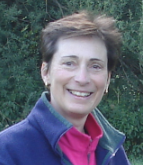 Louise Gagnon writes….
Jules and I had found out about this CTC Cheltenham event on the CTC weekly Newsletter "Cycle Clips".  And so off we went on what was a rather cloudy but rain free April Saturday morning, covering the journey to Cheltenham from Guildford in a mere 2 hours. We had a choice of rides to go on and after quickly ruling out the 75 miler and the family oriented 32 miler, we set off on one of the popular Intermediate rides. As always, it was the people that made the day so beautifully memorable. How incredible that despite that fact that we were from 8 different CTC groups, we all showed up pretty well dressed the same, with similarly attired bikes, rode pretty well in the same fashion, and all exuded typical CTC good humour and bonhomie (a French word from the 18th Century, bien sur).  Well done Cheltenham CTC!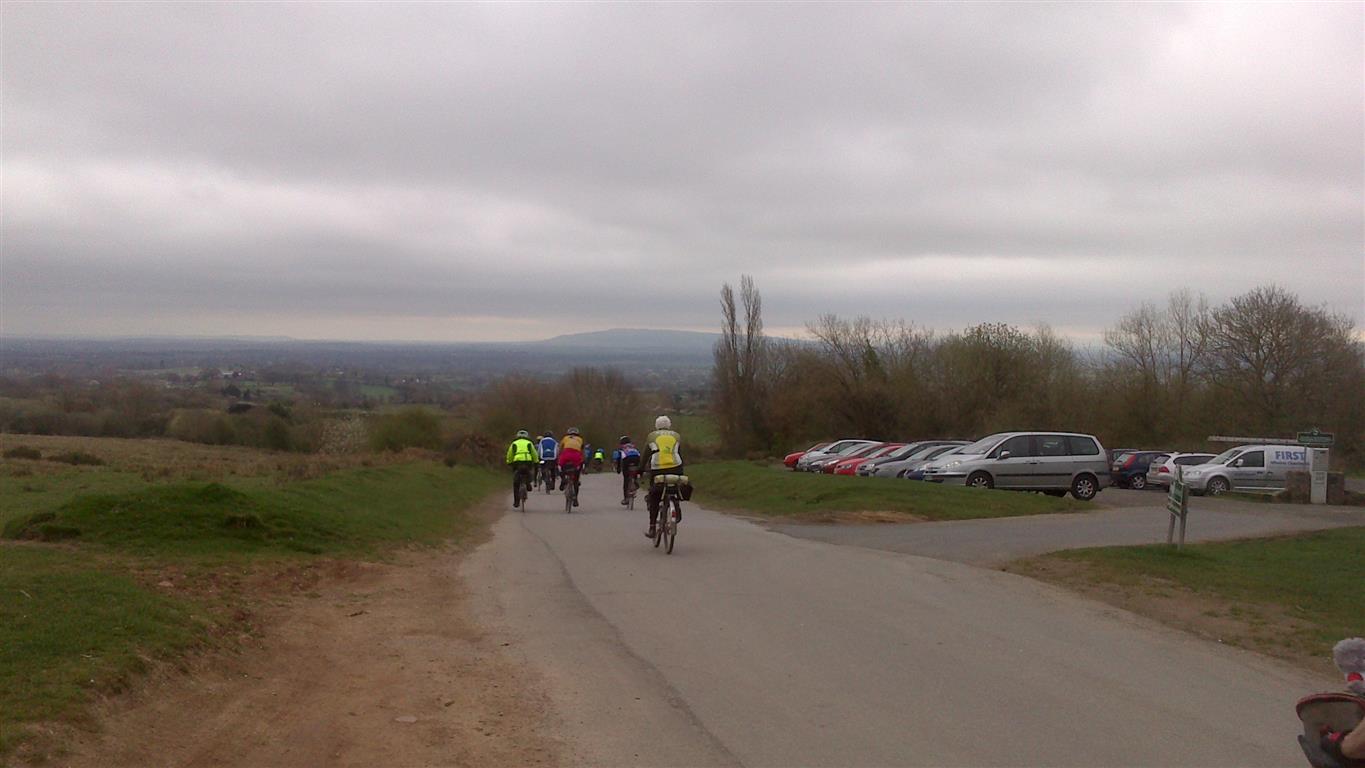 Looking over the Malvern Hills, following what is probably the longest uninterrupted single file in CTC's history; 23 riders.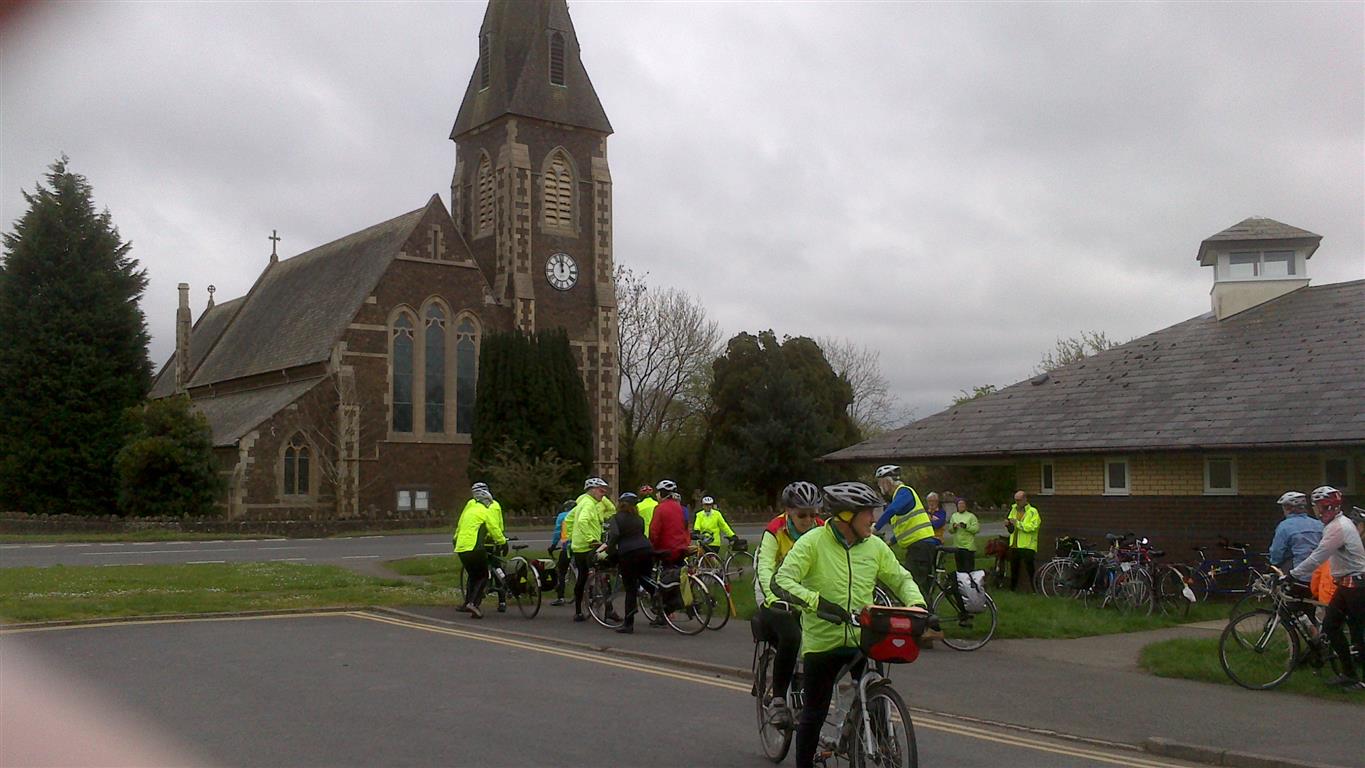 Quick: finish your cake: the ride leader is leaving!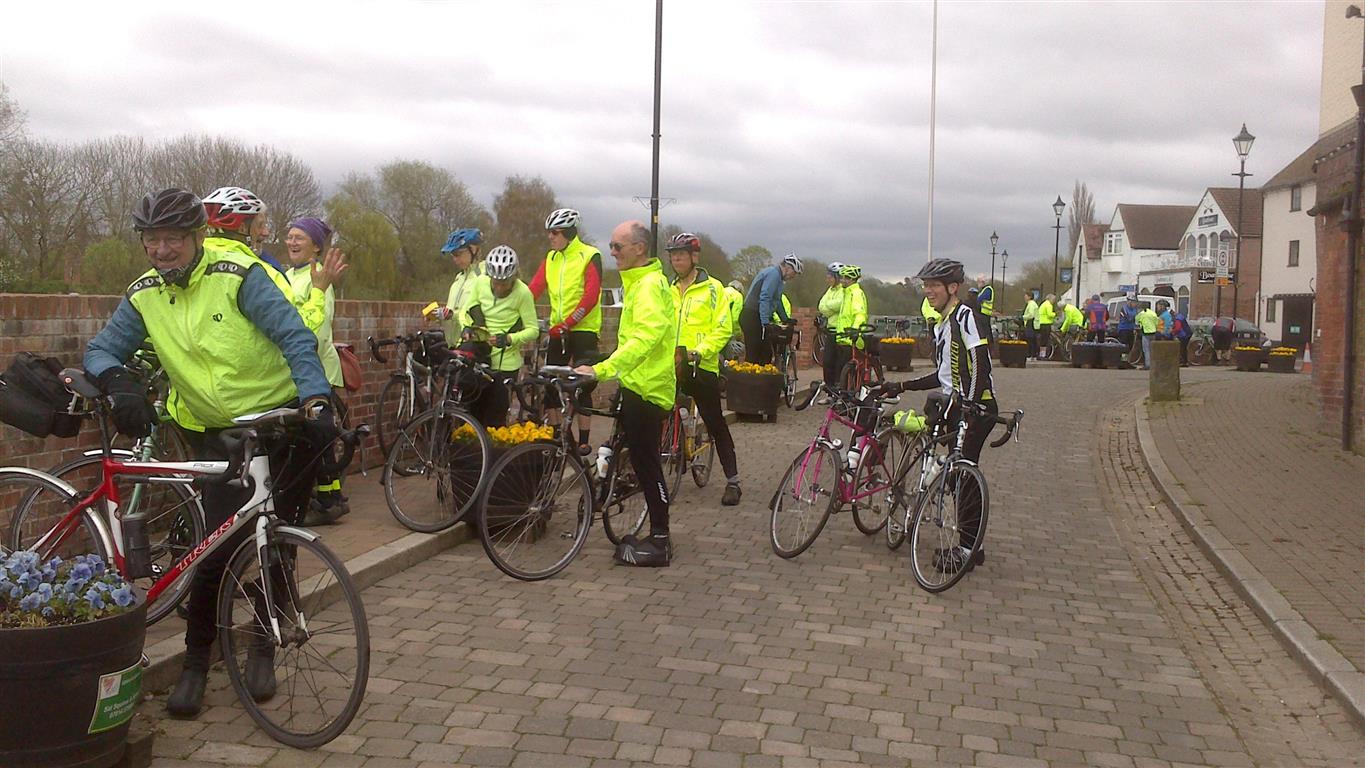 British cycling: a sea of fluorescent bananas, as far as the eye can see…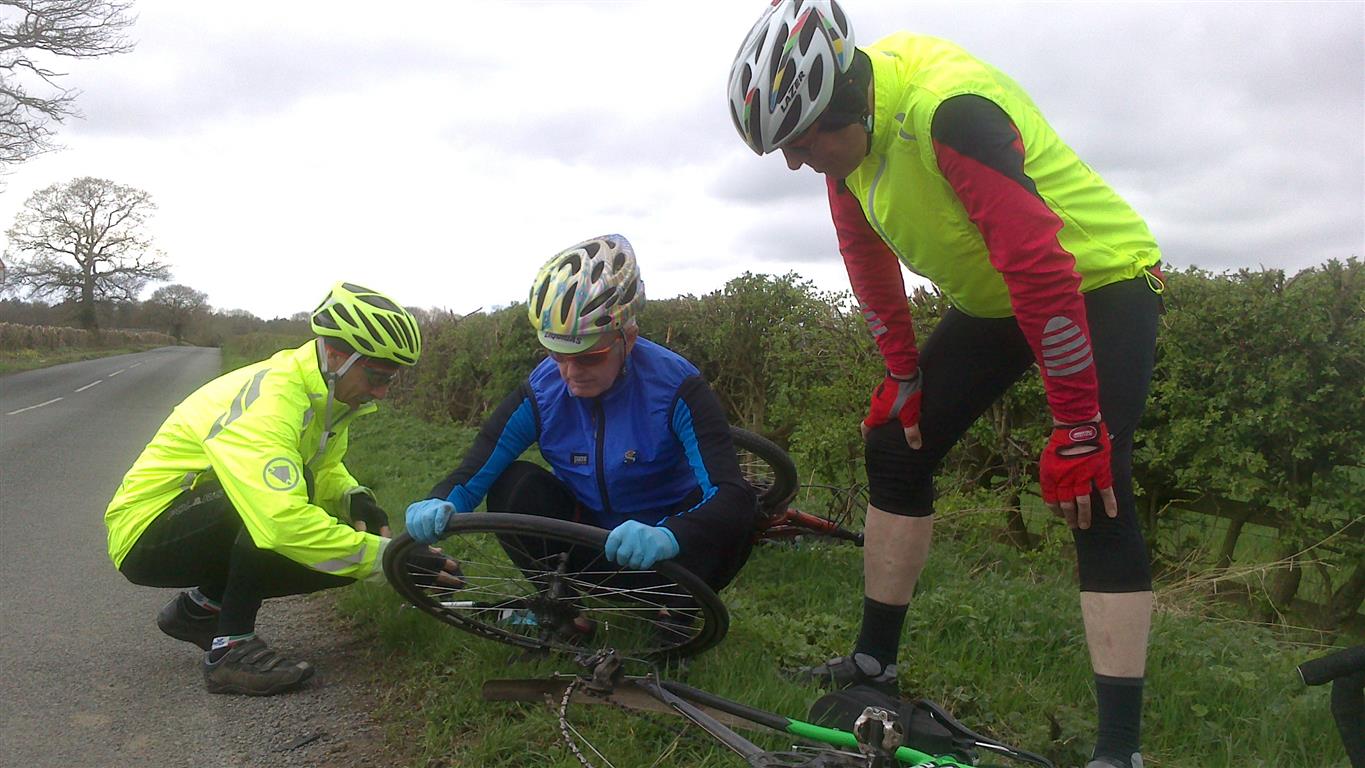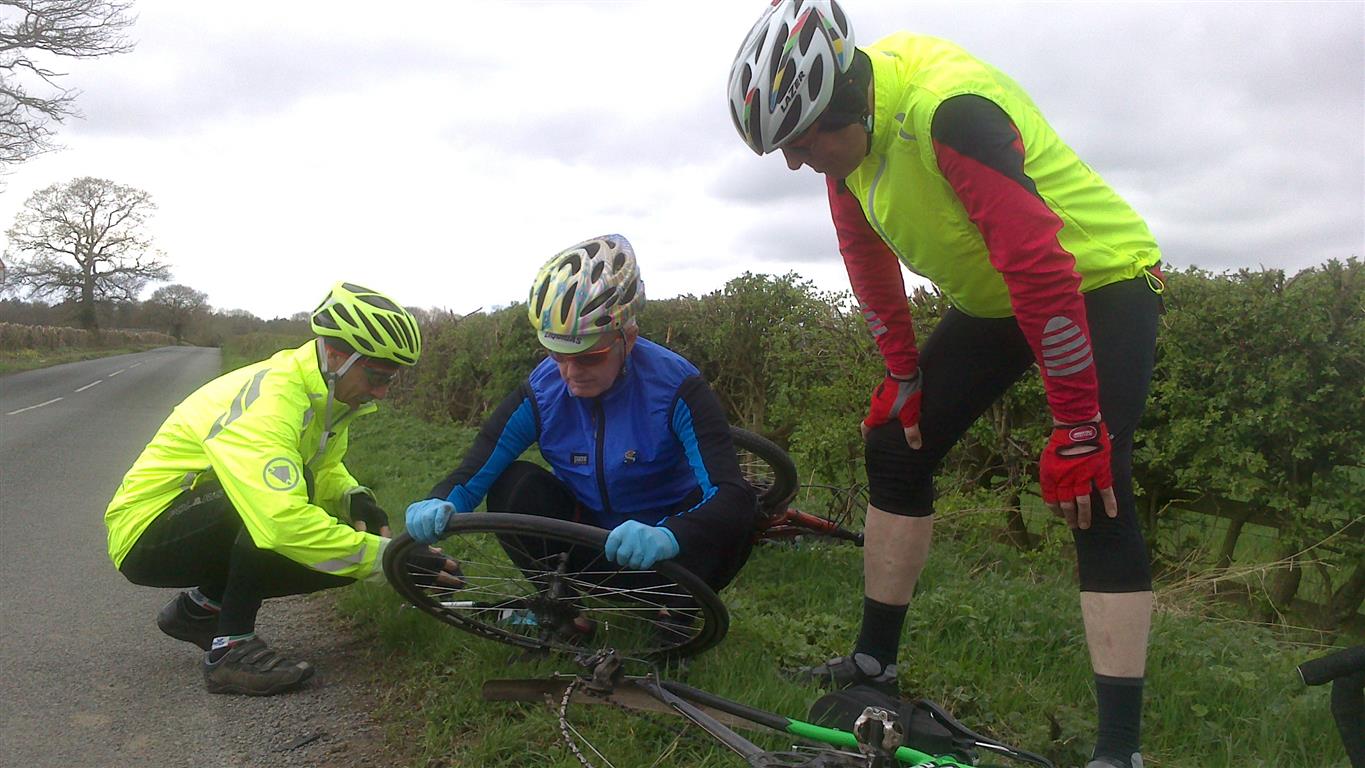 The chap on the right actually said "If I was you, I wouldn't do it this way".  He proved to be right!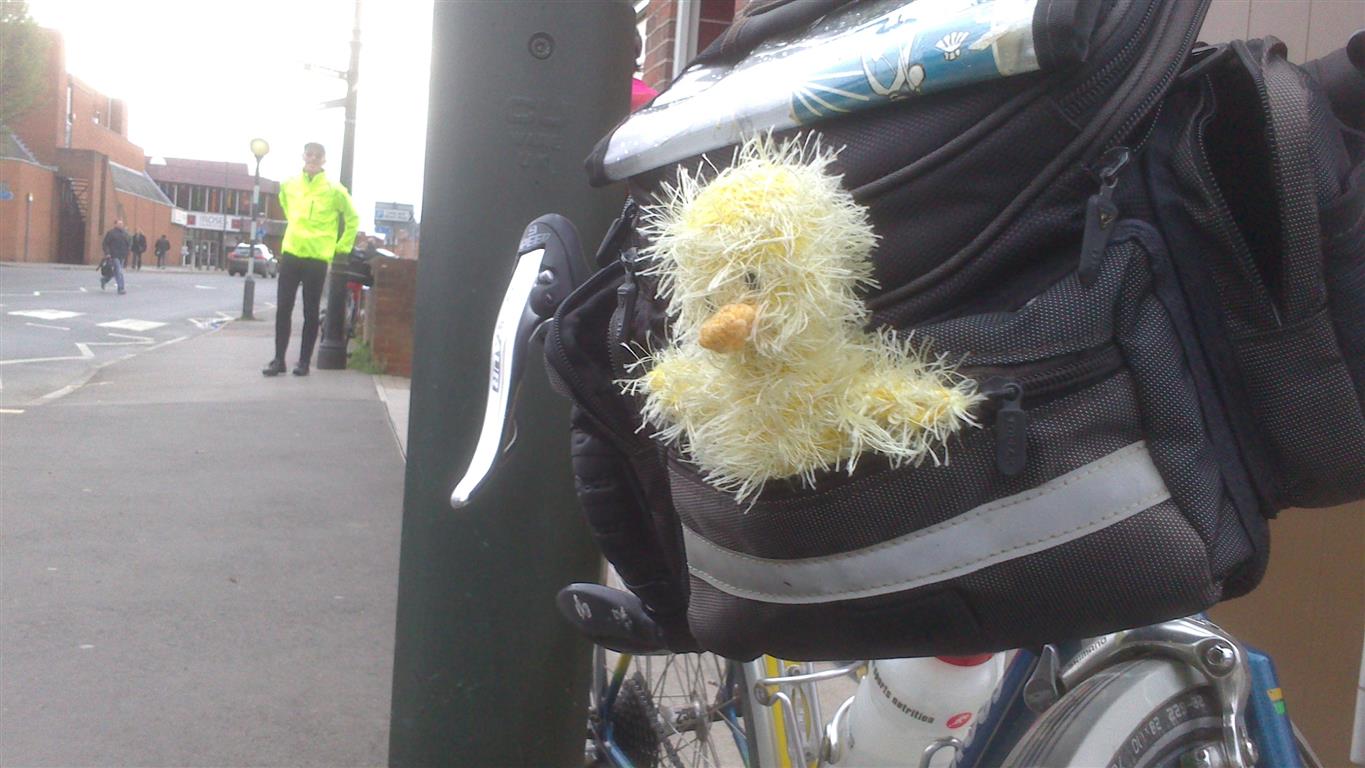 An Exeter CTC world travelled mascot. (India, Vietnam, etc.). No wonder it is now bald.