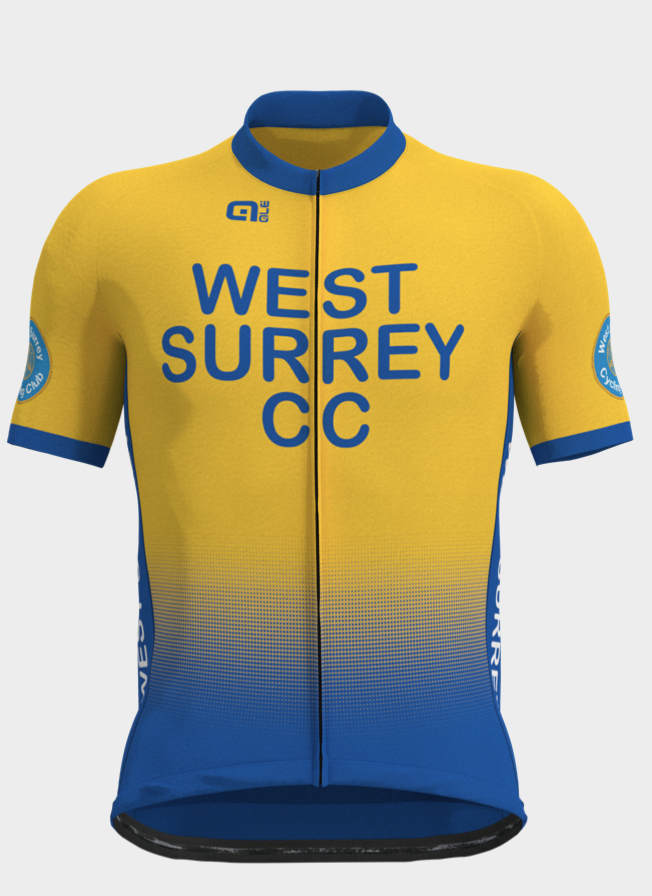 The ordering portal is now open and can be found here.
The kit is made by Alé, a high quality Italian manufacturer. The design is shown in the illustration above. After considerable discussion we have opted for a bright, modern design that we hope will give a fresh image for the new club name.
In order to maximise our chances of meeting minimum order quantities, we have limited the range on offer to 3 items, each available in men's and women's cut. These are:
Short sleeve jersey £45.00
Long sleeve jersey £55.25
Gilet £50.40
These prices are for direct delivery to each person making an order via the online link. (There is a £5 per order charge for delivery, but you will not have to pay this on any orders made before the 30 March deadline, as the committee has decided to fund this out of club funds).
Sizing
Alé's guide to sizing (in metric, with some help added in red text to convert from metric to imperial) is reproduced below:
Men's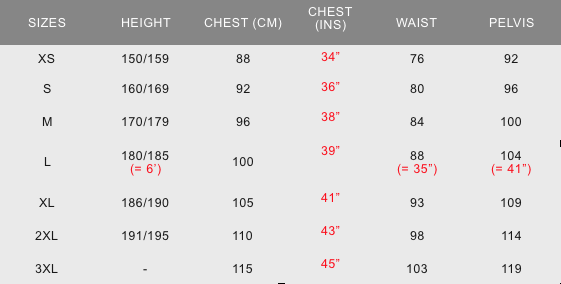 Women's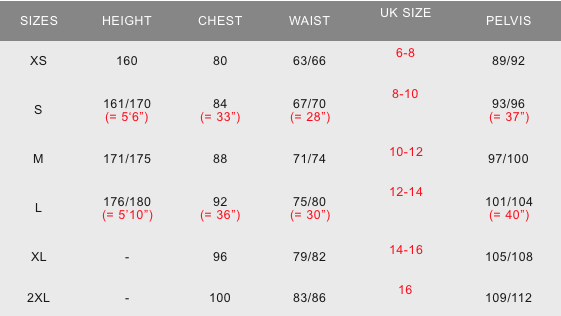 However, please note the following feedback we have obtained from testing the trial kit:
The short sleeved jerseys come up rather tight. Most of those who have tried the Alé kit for size find that they need one or two sizes higher than they would normally expect. As a rough guideline (based on fairly consistent feedback from a number of those who have tried the kit for size), I'd say that for men with 38" chest you should expect to go for an "XL" and for a 40″ chest an XXL. And for a woman who is normally a UK dress size 10 you should expect to go for an "L" in the short sleeve jersey. I appreciate these sound surprising – but the short sleeve jerseys really are quite snug!
The long sleeve jerseys are a different (warmer, slightly fleecy) material and their sizing seems more conventional. So for our 38" men's chest size, an "L" in the long sleeve jersey seems about right. The same sizing applies to the gilet.
As you will see from the above, all 3 items in the men's sizing are available in 6 sizes, from "XS" to "3XL", and the corresponding 3 women's products come in 5 sizes, "XS" to 2XL".
We currently have a stock of Alé kit in the style (but not in the WSCC design) that will be used for our club kit to try for size. If you are interested to try for size and have not been able to do so at the club dinner or at the start of Wednesday's ride in Ripley, the trial kit is currently at Derek and Jill's house in Send, and they would be happy to arrange for you to test the kit before you place an order. To do this, feel free to contact Derek Ridyard
We have not made any firm decisions yet on whether the club will hold stock, but if we do so there might be opportunities for you to swap sizes after you have purchased. But that cannot be guaranteed and it's obviously far preferable if you get it right first time!
Ordering process/deadlines
To ordering kit, simply click on the link above and follow instructions.
If you have difficulty accessing the link or using the Alé web site, please contact Derek Ridyard or John Child or speak to another friendly WSCC member to see if they would be able to order on your behalf.
The deadline for orders is 8am on Monday 30 March. Alé expect to be able to deliver the kit by the end of May.
The prices quoted include delivery or your order to the delivery address you specify on the order. As noted above, the club will absorb the £5 per order delivery charge for this initial order period, so now is a good time to act.
Alé does require that the club as a whole meets a minimum order size of each item, to make production viable. We will endeavour to ensure that these minimum order quantities are achieved. (If for some reason we fail to meet the minimum quantity on any item, that might have to be deleted from your order, but do not be concerned about this at this stage, as we will be informed before the end of the order period if this is the case).
Finally, having taken the steps to design a new club kit our plan is to keep this design going for the foreseeable future. In the recent past, we have organised a new club kit order once every couple of years or so, but to meet the supplier's minimum order quantities this is not something we can offer on an annual basis. So if you are interested in the new kit please do take the opportunity to order now, and benefit from the free delivery we are offering members on this occasion.
Thanks.
Derek